Jolla Looks To Scoop Up Nokia Employees Laid Off By Microsoft | TechTree.com
Jolla Looks To Scoop Up Nokia Employees Laid Off By Microsoft
Given the company's close links with the erstwhile mobile phone giant, the company says it's very interested in gaining new talent.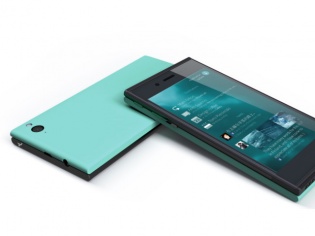 Finnish smartphone manufacturer Jolla says it's interested in scooping up ex-Nokia employees who've been affected in the most recent round of lay-offs. Nokia's handset division, which was recently acquired by Microsoft, will bear the brunt of downsizing that will amount to 18,000 job losses over the next year.
"What comes to the Microsoft job cuts: majority of our employees have a Nokia background, and we are always interested in new talent," said Juhani Lassila, Head of Communications at Jolla, according to a PTI report.
Jolla was founded by ex-Nokia employees and a majority of the company's staff is made up by people with a background in working for the erstwhile mobile phone giant. The company recently announced its entry into the Indian market, and will soon launch its first device that will be sold exclusively through Snapdeal.com.
Microsoft acquired Nokia's devices and services arm in April this year for $7.2 billion, and has been quick to address the issue of mounting losses. In July, the Redmond-based giant announced it was slashing 18,000 jobs, from which about 12,500 of the affected employees would be from its new handset division.
[Also see: Should You Bother With Jolla Smartphone From Ex-Nokia Employees?]
The core team at Jolla was formed out of Nokia employees that were engaged in developing the Meego platform, in partnership with chip giant Intel. When the platform was dumped by Stephen Elop in 2011, in favour of Microsoft's Windows Phone OS, the founding stone for Jolla was laid.
The manufacturer has now developed its own software, Sailfish OS, which is based on Google's Android mobile operating system. In terms of hardware, Jolla has developed a unique system referred to as the "Other Half" that gives users a level of hardware customization by swapping out the back cover.
TAGS: Jolla, Nokia, Microsoft, Sailfish, Mobile Phones