HP To Build A Premium Smartwatch With Designer Michael Bastian | TechTree.com
HP To Build A Premium Smartwatch With Designer Michael Bastian
The triple team up also includes online retailer Guilt.
HP has joined hands with designer Michael Bastian for its upcoming smartwatch that will work with all smartphone platforms. Yes, if that itself isn't a big hint, the premium smartwatch designed keeping in mind the interiors of luxury cars, will not be running Android Wear. Bad move you say? We would agree, what good is a smartwatch if it does have a ready ecosystem of apps?
As for the smartwatch that will sold by online retailer Guilt, the first render indeed looks pretty good and premium as well. If you thought the Moto 360 was hot, you will indeed drool all over the piece of stainless steel. Yes, the 44mm casing is pitted to be made of stainless steel and seems that designer Michael Bastian has drawn inspiration of from the interiors of luxury cars. As for the software, it will deliver the basic stuff that you would probably see on the Samsung Gear 2 range (even less may be) including notifications for email, sms and calls. Also said to be included is weather data and music controls all encased in a water resistant case.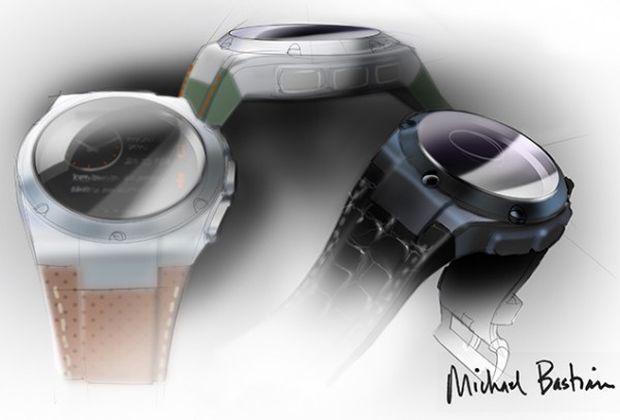 The smartwatch will come with different strap options and will obviously cost the earth and the sky by the looks of it. The smartwatch will be manufactured by HP with its own custom OS and will come with compatible apps for Android and iOS; iOS first obviously.
TAGS: smartwatch, wearable, HP