Samsung Slashes Prices Of Its Note 3 And Note 3 Neo In India | TechTree.com
Samsung Slashes Prices Of Its Note 3 And Note 3 Neo In India
The reduction in price could be seen as a move to clear stocks before the launch of the next-gen Galaxy Note 4.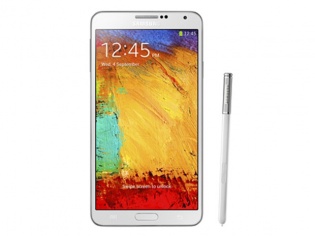 Korean electronics giant Samsung has slashed the rates of its Galaxy Note 3 and Note 3 Neo Phablets in India, most likely in anticipation of the next-gen Galaxy Note 4 launch. The company has dropped prices of the devices on its online store, with e-commerce giant Flipkart following suit with an even larger reduction in price.
The Galaxy Note 3 is now priced at Rs 40,698 on Samsung's online store, while Flipkart has priced the device at Rs 38,112. The device was originally launched at Rs 49,900 in India, which was followed by a price cut that saw the device selling for around Rs 43,000. The current reduction in price too is quite substantial and should woo interested customers.
The Galaxy Note 3 Neo which is a watered down variant of the Note 3 can now be bought through the Samsung store for Rs 29,570. Flipkart on the other hand has slashed the price of the device to Rs 27,249. The Note 3 Neo was launched in India at a price of Rs 40,990 and was selling for Rs 33,990 until recently.
[Also read: Flipkart Slashes Rates Of The Mid-Range Moto G By Rs 2,000]
Samsung's price reduction tactics haven't only been restricted to its Phablet range. The company's flaghsip Galaxy S5 too received a healthy price cut, from Rs 51,000 to Rs 34,752, as listed on e-commerce site Flipkart. While the price drop might have been instigated by Samsung, surprisingly the company continues to retail the handset for Rs 51,000.
TAGS: Samsung, Galaxy Note 3, Galaxy Note 3 Neo, Phablets, Flipkart