Apple Updates Its MacBook Pro Lineup In India
The Retina Pros get faster processors and more RAM while the 13-inch non-Retina model gets Rs 11,000 taken off its price tag.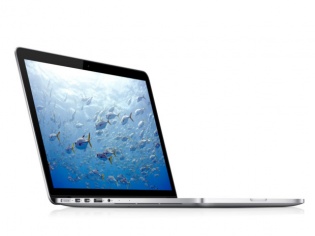 Apple has updated its line MacBook Pros with Retina Displays offering up faster processors and more RAM, in the run up to the launch of OS X Yosemite. The company has also slashed the rate of its non-Retina 13-inch MacBook Pro by Rs 11,000, which will now retail for Rs 78,900 in India.
The 13-inch MacBook Pro with Retina display comes with either a 2.6GHz dual-core Intel Core i5 processor or a 2.8GHz Core i5 processor. Both variants come with 8GB of RAM as standard (up by 4GB for the less powerful model) and Intel's Iris Pro graphics.
The various models of the 13-inch Macbook Pro with Retina display will cost between Rs 94,900 and Rs 1,29,900 (inclusive of VAT).
As for the 15-inch Pro models, both now come packing Intel's Core i7 processors and 16GB of RAM as standard. The cheaper of the two devices gets a 2.2GHz processor and makes do with Intel's Iris Pro Graphics, while the top end variant gets 2.5GHz Core i7 processor and Nvidia's GeForce GT 750M graphics card.
The 15-inch MacBook Pro range will be priced between Rs 1,44,900 and Rs 1,79,900 (inclusive of VAT).
[Also read: Apple's 15-Inch MacBook Pros Could Be In For A Performance Bump]
The 13-inch non-Retina MacBook Pro, which the company claims is a favorite among users switching from Windows-based PCs, comes packing a 2.5 GHz quad-core Intel Core i5 processor. Other hardware specifications include 4GB of RAM, a 500GB hard drive and Intel HD Graphics 4000.
TAGS: Apple, MacBook Pro, Retina Display, Intel, NVIDIA