Apple's 15-Inch MacBook Pros Could Be In For A Performance Bump
The rumoured MacBook Pros could run on Intel's new Haswell Core i7 processors and come with 16GB of RAM as standard.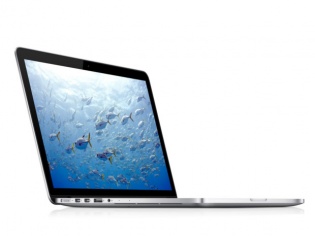 Planning to buy a MacBook Pro? You might want to put a hold on that purchase. A new leak from China suggests that Apple could launch a slightly refreshed line of 15-inch Retina MacBook Pros, featuring Intel's faster Haswell processors and 16GB of RAM as standard.
Chinese site bbs.feng.com claim to have gotten their hands on an image of a pricing and specifications chart, confirming the upcoming devices. It reveals that Apple will supposedly stick to the current pricing for its 15-inch Pro notebook, unlike offering the new models for lesser money as it did with the MacBook Air earlier this year.
The cheapest variant of the 15-inch Retina MacBook Pro will come equipped with an Intel Core i7 processor clocked at 2.2GHz and coupled to 16GB of RAM. The other two variant comes with a Core i7 processor clocked at 2.5GHz and 2.8GHz respectively, while the amount of RAM remains constant at 16GB.
The more powerful MacBook Pros also come with NVIDIA's GeForce GT 750M graphics card, while the cheapest variant makes do with Intel's Iris Pro graphics. Storage options on all three variants differ, with the cheapest one getting 256GB of flash storage, the middle one getting a 512GB SSD and the top-end getting a 1TB SSD.
[Also read: Rumour: Apple Working On 4K iMac & 12-inch Retina MacBook Air]
Intel launched its Haswell line of Core i7 processors just last week, so if the leak is true, it seems that Apple has been pretty quick in updating its machines. We can also expect the company to refresh its line of Core i5 powered MacBook Pros as Intel rolled out the Core i5 Haswell chips alongside the new i7 processors.
New PCs from Apple has been on the charts ever since WWDC 2014 where the company previewed its latest OS X Yosemite operating system. Now it seems as though the company is all-set to sweaten the deal with a range of new Macs being launched alongside the release of the new software.
TAGS: Apple, MacBook Pro, Retina Display, Intel, Haswell, Core i7