Facebook Will Soon Force Users To Download Its Messenger App
The company will begin shutting down the ability to chat through the main Facebook app in the next few days.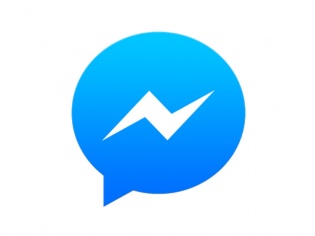 Facebook's most recent effort to keep mobile users perpetually engaged on its services has been to diversify its app offering. The move has given rise to services such as Paper and Messenger, which are direct offshoots of its main 'Big Blue' app. Now the company is ready for phase two of promoting use of its dedicated apps, starting with turning off the ability to send messages through the main Facebook app.
The company has confirmed that "in the next few days" it will begin notifying users that if they want to send and receive Facebook messages, they will need to download the Messenger app. First to be affected by the change will iOS and Android users, with no word on the change being made for Windows Phone just yet.
"As we've said, our goal is to focus development efforts on making Messenger the best mobile messaging experience possible and avoid the confusion of having separate Facebook mobile messaging experiences," said a Facebook spokesperson, according to a TechRadar report.
Facebook claims it already has over 200 million active monthly users of its Messenger app, and the move should accelerate the adoption of the service. The move makes perfect sense in keeping with the company's new mantra of providing a standalone experience.
[Also read: Facebook's Messenger Finally Gets A Version Built 'For The iPad']
Through the move, the company is hoping to boost the amount of time users will spend across its service, bolstering its efforts of getting them to view ads and maybe even buy things. Using Messenger will also simplify chatting with your Facebook friends, especially if you hate all the other functions the social network offers.
TAGS: Facebook, Messenger, instant messaging, Social Network, mobile internet