Samsung's Smartphone Market Share Takes A Massive Beating In Q2 | TechTree.com
Samsung's Smartphone Market Share Takes A Massive Beating In Q2
The company's market share stood at 25.2% in Q2, down from 32.3% during the same time last year.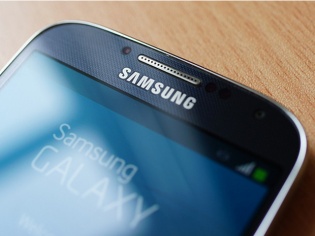 Samsung made it pretty clear that its smartphone sales took a big hit in the second quarter of the year, but now we have figures to truly gauge the extent of the fall. Research firm IDC has released data suggesting Samsung's market share stood at 25.2 percent in the July quarter, down from 32.3 percent last year.
While the drop hasn't been enough to displace Samsung from its leadership position, it does come as a shock to a company that's been so used to posting massive sales growth. Analysts credit the drop to increasing challenge from Chinese manufacturers, who are eating into Samsung's sales in the low-end market.
Brands such as Huawei and Lenovo have been the biggest gainers in the second quarter, controlling 6.9 percent and 5.4 per cent of the market respectively. Giants Apple and LG lost market share, but according to the IDC report both companies registered an increase in units sold.
Moreover, while Samsung's flagship Galaxy S5 failed to perform to its fullest, Apple's current flagship iPhone 5s and LG's G3 have performed well in the market. The low-end smartphone market is where Samsung has suffered the most, which even the company acknowledged as the source of its drop in profits.
[Also read: 'Weak Demand' For Phones Leads To Samsung's Declining Profits]
Samsung is now looking to counter the launch of the iPhone 6 with the upcoming Galaxy Note 4 and a premium variant of the Galaxy S5. While the company seems to be focused on the premium market, its new line of budget devices still seem to lack the brute force of what the Chinese are doing.
TAGS: Samsung, Global Smartphone Market, low-cost smartphone, Huawei, Lenovo