'Weak Demand' For Phones Leads To Samsung's Declining Profits
The increased spending on marketing, along with drop in low and mid segment devices' sales have wrecked havoc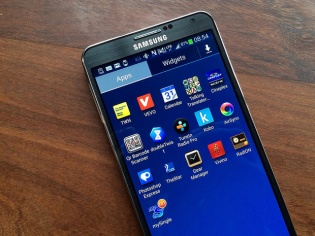 Korean electronics giant Samsung is all set to post its latest quarter earnings report, but things could be a lot worse than expected. The company has admitted that "weak demand" for its low to mid-range devices has contributed heavily to the declining profits and it could even report a drop in sales.
According to Engadget, Samsung increased its marketing spend in order to clear out unsold stocks of its low to mid-range devices. Weak demand coupled with the extra spend on publicity has wrecked havoc on the company's bottom end, with earnings expected to be 24 percent less than a year ago.
Samsung credits the drop in demand for its low to mid-range devices to increased competition in European markets, where manufacturers like Motorola have enjoyed massive success. Even in the Chinese market consumers are holding out from buying current 3G models in the wait for 4G enabled devices.
How bad is the fall? Samsung now expects to post an 8-11 percent drop in sales for the quarter that ended June. It would be the third consecutive quarterly decline in profits for the Korean giant, and could easily carry on into the current quarter as buyers stay away from making purchases in wait for the iPhone 6.
Tablet sales too have taken a beating, and apart from the fact that Samsung has followed a rather slow upgrade cycle, the market for 7 to 8-inch tablets has been cannibalised by the success of phablets.
[See also: Samsung's Profits Dip As Low & Mid-Range Smartphone Sales Grow]
Despite the falling sales and bloating marketing spend, Samsung claims that the biggest source of its recent financial worries is currency fluctuations. The value of the won has steadily been increasing against the dollar, bad news for any Korean exporter.
Samsung is still maintaining a positive outlook for the rest of the year, and is banking big on the success of upcoming devices. The upcoming Galaxy Note 4 is expected to be one of the main devices in the company's arsenal to counter the oversized version of Apple's iPhone6, all in an attempt to salvage sales.
TAGS: Samsung, budget smartphone, GALAXY Note 4, iPhone 6, Motorola