HTC To Build One M8 Powered By Windows Phone For Verizon | TechTree.com
HTC To Build One M8 Powered By Windows Phone For Verizon
Yes, as of now it will be exclusive to the Americas.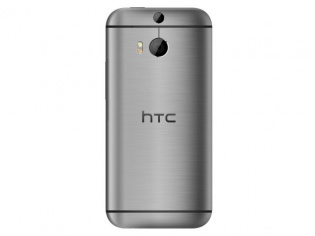 It has indeed been a long departure, but it seems that the Taiwanese smartphone maker is now confident about investing into the Windows Phone market once again. While it has been in the rumour mill for months, Engadget finally reported that handset would indeed be called the "One (M8) for Windows". The handset should see a launch by September on the Verizon network while the Microsoft will begin selling the handset after the 21st of August for price of 610 USD (approx. 36,685 INR).
As for the hardware specifications of the rumoured handset, it should sport the same stuff that we find on the HTC One M8, but with the addition of Voice over LTE (VoLTE) support that showed up on Microsoft's 'What's New' list in Windows Phone 8.1 GDR 1. The same update had also mentioned support for customised lockscreens and smart cases, something which HTC revived recently with its Dot View Case for the One M8.
The One W8 as most of us would refer to it for now will also include signature HTC tech including BoomSound and may also include the Duo Camera found on the HTC One M8. Lets hope we hear from them pretty soon as the Windows Phone space seems to be getting a bit boring with just Microsoft's offerings.
HTC was one of the first companies in India to sell their Windows Phone 7 devices back when the OS saw its first refresh in 2010 with the HTC HD7, alongside the Radar and the Mozart. We are indeed glad to see some experienced manufacturers stepping into the Windows Phone space.
TAGS: Mobile Phones, Windows Phone, HTC One (M8), HTC