Leaked: Moto X+1 To Be Launched End Of September | TechTree.com
Leaked: Moto X+1 To Be Launched End Of September
Master-leaker @evleaks suggests that the Moto X replacement will not be launched until the fag end of summer.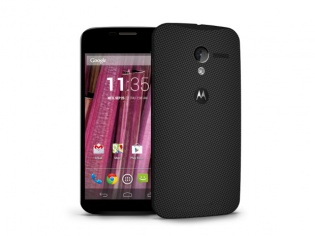 Motorola's upcoming replacement for its flagship Moto X is clearly one of the most anticipated phone launches of this year. We can already paint a pretty good picture of the phone's specifications and what it will look like, but now master-leaker @evleaks says that the device will be launched in the last few days of September.
The company so far hasn't denied any of the rumours and the fact that @evleaks has such a great track record could mean the news is actually true. There have been speculations that the Moto X+1 will be launched alongside Motorola's upcoming Moto 360 smartwatch, which the company has confirmed will go on sale this summer.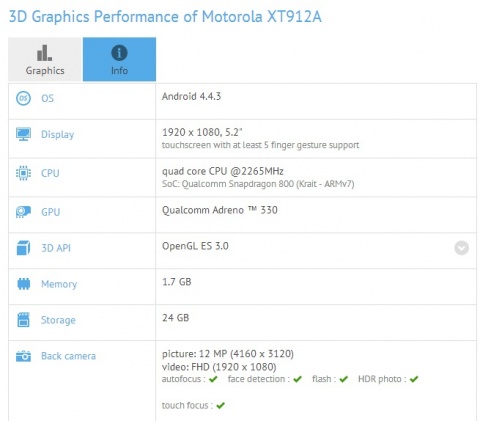 Sometime ago a device by the name Motorola XT912A surfaced on GFXBenchmark sporting a 5.2-inch Full HD display, a 2.2GHz Snapdragon 800 processor, 2GB of RAM and a 12MP primary camera. All these are significant upgrades over the current Moto X. This fuels the fire that Motorola will price the Moto X+1 higher than the current Moto X , while keeping the latter device in the market as sales haven't really tapered off.
@evleaks has also been instrumental in saying that Motorola will offer leather back options on its Moto Maker tool for the new phone. This seems to indicate that the Moto Maker tool will be retained allowing buyers to customise their devices even if the company is shutting down its US Moto X plant.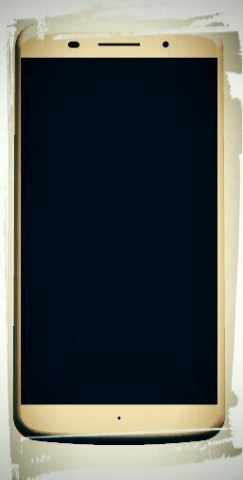 Speculation on the price front suggests that the Moto X+1 will cost less than $500, which is quite vague to say the least. Moreover, the device which has been internally codenamed 'Victara' will be available on all three major US carriers – AT&T, Sprint and Verizon.
TAGS: Mobile Phones, Android, Motorola, Moto X+1