Rumour: Apple Working On 4K iMac & 12-inch Retina MacBook Air | TechTree.com
Rumour: Apple Working On 4K iMac & 12-inch Retina MacBook Air
Both device have been overdue for some time now and could be launched alongside OS X Yosemite.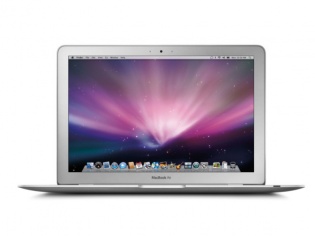 Apple is now offering users the chance to preview its latest desktop software, OS X Yosemite, as the second stage in beta-testing. Soon after the move, rumours have cropped up suggesting that the company could release the final version of the OS in October.
In addition to the new version of OS X, Apple could also launch a 12-inch MacBook with a Retina display and a 27-inch iMac with a 4K resolution. The news comes from Mark Gurman at 9to5Mac, who in the past has had an impressive track record of making Apple rumours come true.
We're pretty sure that OS X Yosemite will come out sometime in October, just before the holiday shopping season kicks off. Even Apple has promised that it will release the final update sometime this fall. As for the two devices, both have long been rumoured, and it's about time Apple sunk its feet into them.
A retina-display equipped MacBook Air has been doing rounds in the rumour mill for some time now. Apple has been rolling out retina-screened MacBook Pros for a few years now, and all signs point to the coming of the high-res Air. The other motivational force comes from the Windows laptops breaching the Full HD mark, and Apple will surely be looking to catch up.
While news of an upcoming 4K display on the iMac has been scant, it seems inevitable as professional users (especially those that do things with video) are looking for rigs that can handle editing their 4K footage. Even Final Cut Pro seems to be getting the 4K makeover, making for an even better case for the 4K iMac.
The report adds that both device will be available in either Q3 or Q4, but issues with Intel chipsets could cause a few delays. Still, if true, it seems as though Apple has its hands full with the upcoming iPhone 6, iWatch and OS X Yosemite.
TAGS: Apple, MacBook Air, Retina Display, iMac, 4K, OS X Yosemite