Apple May Include NFC In Its iPhone 6 | TechTree.com
Apple May Include NFC In Its iPhone 6
After all these years, the question is why?
Leaked images of the iPhone 6's alleged PCB (Printed Circuit Board) have shown up online. While it does look pretty, there is apparently a lot more hidden compared to the past, including a wireless 802.11ac Wi-Fi module and an NFC chip as well. So is Apple finally making the switch to NFC tech after years of being reluctant about the same?
The leaked images from nowhereelse.fr show the printed boards sans the chips and claim that their 'reliable sources' say that NFC is coming to the iPhone 6. Clearly the bigger size is making space for some more hardware even though we may see the end of the 3.5 mm jack this year. NFC would definitely be bigger news compared to the newer Wi-Fi module, since Apple has been pretty hesitant about using NFC and has always found workarounds for its iPhone for similar features.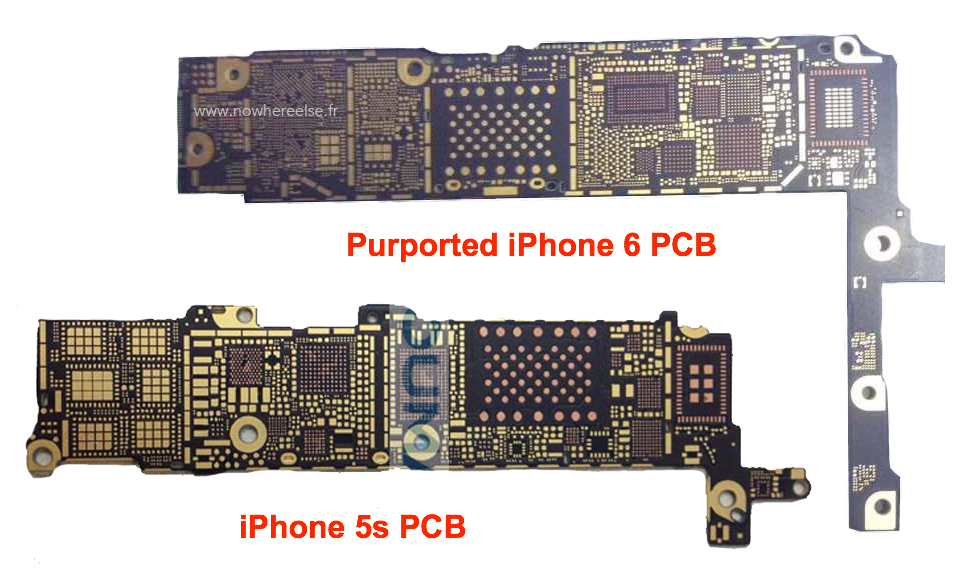 So far the Cupertino tech giant has found other ways to deliver similar functions like using a combination of Bluetooth and Wi-Fi for short range functions like iBeacons and AirDrop. Obviously these are features that the world would indeed not switch to since there are secure and simpler solutions like NFC which will can be adopted better to Android's '"fragmented" needs.
Apple's mobile development chief, Craig Federighi made fun of Android when he announced AirDrop data sharing technology for iOS last year. Federighi said at the opening of the Worldwide Developers Conference, "There's no need to wander around the room bumping your phone." poking at NFC, Android and Windows Phone users all at once. Clearly if the rumour does turn out to be true we would indeed be seeing "hummer-sized" iPhones "bumping" into each other to connect to stuff. AirBump anyone?
TAGS: Mobile Phones, iOS, Apple iPhone 6, Apple, Hardware