One Plus Mulls Bringing Its 'Flagship Killer' One Smartphone To India | TechTree.com
One Plus Mulls Bringing Its 'Flagship Killer' One Smartphone To India
While the company hasn't yet finalised a launch date, it is working on a strategy to enter the Indian market.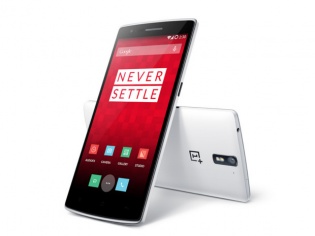 Chinese smartphone manufacturer 'One Plus' has created shockwaves with its flagship killer 'One' smartphone and is now mulling an entry into the Indian market. The company cited that India ranked eighth in terms of web traffic, higher than various countries the company has already launched the device in.
Founded by ex-Oppo executives, One Plus currently sells the One for $299, featuring specifications that are similar to flagship phones which sell for twice as much. Currently, given low production volumes and high demand, the company sells the device only through an invite-only program, but does not ship to India.
That could change as the company has admitted it is seeing a lot of Interest from the region. One Plus claims some Indian customers are purchasing the phone online, getting it shipped to the US and asking friends or family to bring it down for them.
"It's safe to say that we're interested in India. Being such a young company, we also know that India is a huge challenge. We're all about creating a great user experience from end to end. We understand that there are lots to learn, consider and set up before we can officially launch in this vast country," said Carl Pei, Global Director at One Plus.
The company is currently in the process of creating a launch strategy in India, and has said that it will be as transparent as possible to keep Indian enthusiasts up to date about the progress. One Plus hasn't put a definitive time frame on when that could happen, but is certainly showing interest in the Indian market.
[Also read: OnePlus To Finally Launch StyleSwap Covers On July 22]
The 'One' is One Plus' first take at making the world's best smartphone, and apart from its outrageous price tag, distinguishes itself from the competition by running on CyanogenMod's custom Android ROM. The device features a 5.5-inch Full HD display, is powered by a 2.5GHz Snapdragon 801 quad-core processor, coupled to 3GB of RAM.
The phone comes in two variants – 16GB or 64GB of internal storage memory, both of which support 4G LTE bands. A 13MP F 2.0 camera is housed at the rear, featuring an image sensor developed by Sony, while the front-facing camera has a resolution of 5MP.
Other specifications include a large 3,100mAh battery, NFC and stereo speakers. The One Plus One weighs in at 162 grams and is just 8.9mm thick, quite impressive considering its the company's first take at creating a smartphone. The company also offers users the option to swap out the plastic back cover in favour of one made of wood, Kevlar and even denim.
TAGS: One Plus, high-end smartphone, CyanogenMod, Qualcomm Snapdragon, OPPO