HTC One M8 To Get KitKat 4.4.3 Next Week; Android L In Works | TechTree.com
HTC One M8 To Get KitKat 4.4.3 Next Week; Android L In Works
The company decided to skip on Android KitKat 4.4.4 in favour of Android L.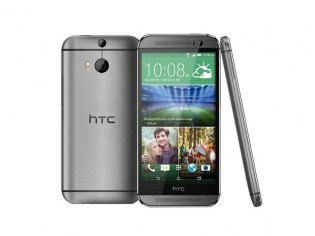 HTC Vice President of Management, Mo Versi put out a tweet letting the world know that the company is indeed looking to skip the Android 4.4.4 update for the HTC One M8 in favour of Android L.
Of course the news came out indirectly with Mo Versi hinting at a twitter user, that all the fixes of Android KitKat version 4.4.4 (security fixes) have already been baked into KitKat version 4.4.3. Moreover, he also made it pretty clear that the update for the unlocked HTC One M8 should start rolling out by the end of next week.
It is indeed a good move by HTC in the case of the One M8 which was stuck on KitKat version 4.4.2 since launch. For those of you not in the know of things, the earlier version of KitKat was indeed prone to the OpenSSL Heartbleed bug, that allowed for the man in the middle attack.
@Gray_Fox88 @HTCUSA @JasonMacHTC Yes, however, we've incorporated the security fixes from 4.4.4 into 4.4.3. Thanks, Mo

— Mo (@moversi) July 15, 2014
While Google has yet to release the final code of the Android L to handset makers, the struggling Taiwanese smartphone maker had earlier promised its customers that it would deliver the Android L update within 90 days of release.
TAGS: Software, HTC, Android, HTC One (M8)