LG Launches Its Mid-Range G3 Beat Smartphone In Korea
Slightly down on size, but defitinely down on specs and price.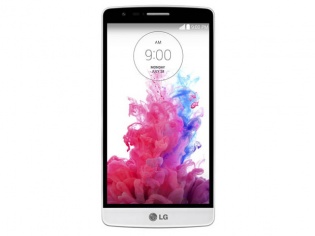 Korean electronics giant LG has launched its G3 Beat, a mid-tier variant of its flagship G3 smartphone in Korea today. While the device is smaller than its flagship, it's still not a mini variant of it, boasting of a large 5-inch display.
The G3 Beat is a scaled down version of the flagship, in both size as well as specifications, but keeps most of the good bits. Gone is the ridiculously sharp quad-HD display, and taking its place is a 5-inch HD (1280x720 pixels) display.
The phone is now powered by a quad-core Snapdragon 400 processor, meaning it should be a sprightly performer given that its the same chip in the Moto G. The camera resolution too has been dropped from 13MP to 8MP, but the G3 Beat does feature the same novel laser autofocus system.
[Also read: HTC Officially Unveils Its Compact One Mini 2 Smartphone]
The design language followed by the LG is similar for both devices, and event he faux-metal finish is retained. The G3 Beat given its smaller dimensions houses a 2,540mAh battery, but other features such as LTE connectivity and the self-learning keyboard have been retained.
While the phone goes on sale in Korea today, the subsequent weeks will see the phone getting launched in Europe and other regions. LG is still mum on the pricing of the device which will most likely vary according to region, but overall the G3 Beat should be a good device for those who simply cannot pocket the G3's massive price tag.
TAGS: LG, G3 Beat, mid-range smartphone