Nobody Wants To Buy Samung's Mobile AMOLED Displays | TechTree.com
Nobody Wants To Buy Samung's Mobile AMOLED Displays
While the company believes that nobody else does it better, other smartphone manufacturers don't see eye-to-eye.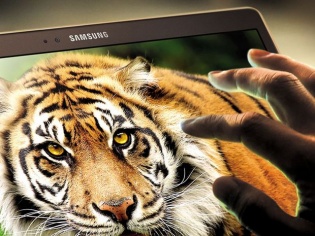 Samsung is having a tough time selling its mobile displays to other smartphone makers. There is no confirmed reason for the same, but we think that nobody wants to fund the top smartphone maker. This is why there are no smartphones out there sporting active-matrix organic light-emitting diode (AMOLED) technology like in the past.
Samsung's division that makes the AMOLED tech clearly has no buyers other than Samsung Mobile themselves. While the displays have been selling like hotcakes for all other applications, in the mobile section it is only Samsung that is showing it off.
While the technology was a jaw dropping innovation during the pentile matrix displays, it's not the fad right now even though they produce the deepest blacks and highest contrast ratios. What may be a problem is sunlight legibility, which is a space where AMOLED is not superior to the IPS displays that many manufacturers including Apple use.

Samsung finally got the recipe right with GALAXY Tab S, delivering a stunning, display with non saturated colours for its tablet (especially the 8.4 version), but we guess it is too late. Unless we get to see the YOUM display that we are expecting to see at the IFA Berlin on the GALAXY Note 4.
[Also See: Samsung Set To Launch Curved Note 4 And Gear Glass At IFA]