Amazon Offers 15 Day Trial To Buyers Of Kindle e-Book Readers In India
The company is also promising to refund the full amount paid for the device within 3-5 working days.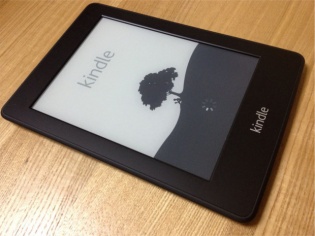 E-commerce giant Amazon is now offering buyers of its Kindle ebook readers in India a 15-day trial with a money-back guarantee. The offer is valid from July 8 through to July 23 and can be availed for the purchase of the new Kindle Paperwhite, Paperwhite 3G and even the bare-bones Kindle Wi-Fi.
According to a company statement users can trial the device for a period of up-to 15 days and return it if they aren't satisfied. Amazon is promising to refund the full amount in the case of a return via cheque of bank transfer within 3 – 5 days.
"We know from our experience around the world, that once the consumers experience the device, they love it! Their apprehensions of eye strain vanish and they quickly realise how it feeds their appetite for reading," said Devesh Khandelwal, senior product manager of Kindle in India.
Currently the company has three models of its popular e-book reader on sale in India – The new Paperwhite priced at Rs 10,999, the new Paperwhite 3G priced at Rs 13,999 and the original Kindle 6-inch Wi-Fi that costs Rs 5,999.
[Also read: Flipkart Launches Digiflip Pro XT 712; A Budget Tab With Lots Of Freebies]
The Kindle e-book reader range has been Amazon's most successful product, with sales clocking in at millions of units. The company is hoping that people will begin buying e-books through their Kindle devices, which will ultimately get them into the loop of using Amazon's various other services.
The method has been employed by Amazon all over the world and was successful enough to get the company to create its own tablets and now even phones.
TAGS: Amazon, Kindle, e-ink-reader, E-Commerce