Samsung's Profits Dip As Low & Mid-Range Smartphone Sales Grow | TechTree.com
Samsung's Profits Dip As Low & Mid-Range Smartphone Sales Grow
The company is expected to report a 12.6 percent decline in profits for the quarter that ended June.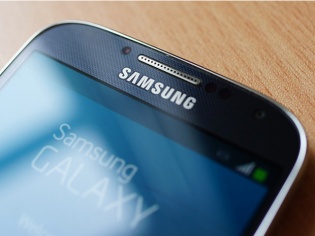 Korean electronics giant Samsung could face its third straight quarterly decline in profits, ushering an end to its era of abnormally high growth. The largest global smartphone manufacturer is expected to announce a 12.6 percent decline in profits for the three months that ended June on Tuesday, according to a Reuters report.
"Samsung's heyday has gone. Its profit growth was abnormally high for the past three to four years, and now that is normalising," said Chang Sea-Jin, a business professor at Korea Advanced Institute of Science and Technology.
Analysts also expect profits to fall for a fourth straight quarter as low-end smartphones are starting to grab a larger chunk of the market and Apple readies for the launch of its iPhone 6. While sales of Samsung's latest flagship phone, the Galaxy S5, have been good, it hasn't been enough to offset the fall in shipments of low to mid range devices.
The handset business has been the cash cow for Samsung, and for too long it has focused on the high-profits flagship market. This lapse of concentration on cheaper devices has opened up the door for Chinese and other local manufacturers across the globe to really challenge Samsung.
According to the report Huawei and Lenovo are the two major Chinese manufacturers who've eaten into Samsung's market share. In the January – March period this year, the Korean companies market share fell to 30.2 percent from 31.9 percent a year earlier. Lenovo and Huawei on the other hand increased their share in the global smartphone market.
Apart from handsets, Samsung is focusing heavily of the wearable market, touted to be the next-big-thing after the smartphone. Even with its range of smartwatches that have gone on sale in the past two years, the company will find hardly any profits given that it has a small market.
Given that the wearable market is still in a nascent stage of growth, the Korean giant is bound to run into competition from brands like Pebble, Motorola, LG, Apple and even Microsoft.
TAGS: Samsung, smartphones, Huawei, Lenovo, wearable, low-cost smartphone