BlackBerry CEO Slams Google For Adopting Samsung's KNOX In Android L
An improvement in Android security could further erode BlackBerry's privacy minded user base.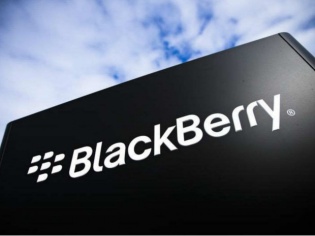 BlackBerry is a name that is synonymous with mobile security, but over the years its corporate, government and defense user base has almost completely eroded. Samsung and Google have been a big part of that decline, which is probably what got CEO John Chen to take a swipe at the two for tying up to beef up Android security.
"While we applaud Google and Samsung for their plans, we don't think its enough for security-minded enterprises. Instead, look at companies that have literally invested three decades into advancing the twin causes of security and productivity," said John Chen, CEO of BlackBerry.
At the recent Google I/O, the Internet search giant announced that it will integrate a part of Samsung's KNOX code into Android L in order to beef up security. The move could potentially hurt BlackBerry even further as Samsung's KNOX devices are know to be even cleared to run on secure military networks.
[See also: Google To Use Samsung Knox In Android L To Better Enterprise Security]
Chen has made no secret of trying to get back his prized enterprise customers, and has been beating the security drum for quite some time now. His efforts are aimed at growing BlackBerry's ailing handset business, failing which he said he could shutter the division in order to stop the company from bleeding money.
The other contributor to BlackBerry's decline has been Apple, who's products have become favourites among enterprise customers. With a tight grip on app security and innovations like TouchID on the hardware front, Apple claims it offers high levels of security to its consumers.
[See also: BlackBerry Upcoming 'Passport' Is A 4.5-Inch Square-Screened Oddity]
Given that BlackBerry could shut down its handset business, it would turn to its somewhat-successful services front to bring in the bucks. Perhaps the company is now looking at Google as a lost customer for its expertise in security, which brought out the bitter statements from Chen.
TAGS: BlackBerry, Google, Samsung, KNOX, Android L, Enterprise, Privacy