Swipe Launches Konnect 4 & 4E Low-Cost Smartphones In India | TechTree.com
Swipe Launches Konnect 4 & 4E Low-Cost Smartphones In India
The major difference between the two devices is that one features 3G connectivity, while the other makes do with 2G only.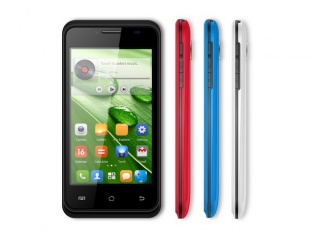 Swipe has launched Konnect 4 and Konnect 4E low-cost smartphones in India at Rs 4,490 and Rs 3,750 respectively. The key difference between the two devices is that the Konnect 4 is 3G-enabled, while the 4E only supports 2G connectivity.
Both devices feature a 4-inch WVGA (480x800 pixel) display, and run on a rather outdated version of Google's Android 4.2.2 JellyBean. The Konnect 4 and 4E are powered by the same 1GHz dual-core processor, however , while the cheaper 4E makes do with just 256MB of RAM, the '4' gets 512MB of RAM.
In-built storage stands at a measley 512MB on the 4E, whereas the Konnect 4 features 4GB of on-board storage. Both phones however feature a microSD card slot via which storage can be expanded by a further 32GB.
[See also: Swipe Launches Konnect 5.0, World's Lightest Phablet In India At Rs 8,999]
In terms of imaging, the Konnect 4E features a 2MP primary camera, whereas the Konnect 4 gets a slightly higher resolution camera rated at 3.2MP. Both phones feature 0.3MP front facing shooters, which is more of a feature to bump up the spec sheet rather than be of any use.
The dimension of both devices are identical as are their designs. The Konnect 4 and 4E will feature the same 1,500mAh battery, but no battery life figures have been provided by Swipe. In terms of connectivity both phones have Wi-Fi, GPRS/ EDGE and FM Radio, but the more expensive Konnect 4 also gets 3G and GPS.
TAGS: Swipe, Konnect 4, Konnect 4E, budget smartphone