Apple Slashes Rates Of Its iPod Touch Range In India
Apart from the price cut, the 16GB variant will now come in several colours and feature a 5MP rear camera.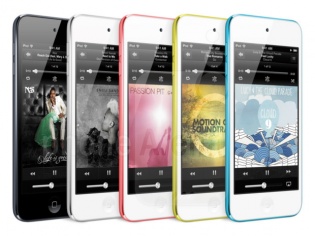 Apple has slashed rates of its iPod Touch range of devices in India, while also rolling out new colours and a few hardware changes for the 16GB variant of the device. The company announced that the 16GB iPod Touch will now be available in shades of pink, yellow, blue, silver and space grey and will get a 5MP rear camera.
The 16GB variant of the iPod Touch will now cost Rs 16,900 as opposed to Rs 17,800 earlier. The 32GB variant will now cost Rs 20,900 and the 64GB version will priced at Rs 24,900, as opposed to the previous price of Rs 23,900 and Rs 29,900 respectively.
Apple's iPod Touch features a 4-inch retina display and is powered by the company's A5 processor. All three variants of the device will now come with the 5MP iSight camera that is capable of recording video in full HD resolution.
[See also: Five Affordable Portable Media Players For Music Lovers]
All three devices have a slim anodised aluminium body and run on Apple's latest iOS 7 operating system. The iPod Touch will even receive the iOS 8 update once the company launches it for the public sometime between September and October this year.
TAGS: Apple, iPod Touch, iOS, Retina Display