New Google Glass Devices To Ship With Twice (2GB) As Much RAM
Among other minor updates, Google claims to have improved battery life and made voice search better.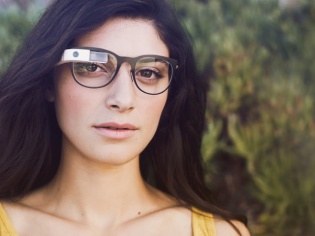 It's been two years since the launch of Google Glass and while it hasn't gotten any cheaper, it certainly has got better. Software updates are a common sight for Glass-Wearers, but now the company has announced that new units of Glass are shipped with double the amount of RAM than previously available.
Google's Glass will now ship with 2GB of RAM, while the company claims it has also improved battery life and made Voice Search better. These aren't upgrades that will suddenly get you interested in Glass if you weren't already a fan, but Google has been constantly upgrading the device to get it ready for consumers.
According to Engadget the new Glass units will not be shipping to existing members of the Explorer program, however they're still entitled to the many new software updates. One of the newest features Glass-Wearers can check out is the viewfinder that will now help line up photographs which are being taken.
[See also: The Future Of Google Glass - Tiny Cameras Embedded in Contact Lenses]
Another recent addition to Glass was Google Now cards, which have been around on mobile for quite some time now. It was at the Google I/O in 2012 that Google unveiled Glass, and it wouldn't surprise us if the company has some big news for its wearable device at today's I/O.
TAGS: Google, Google Glass, Google Now, Google I/O 2014