Global Internet Traffic To Triple By 2018 : Report
According to the Cisco report, Internet traffic will increase due to higher adoption of Internet-enabled mobile devices and better video streaming.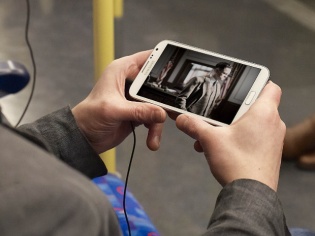 Global Internet traffic is expected to grow three-fold in the next four years due to a higher adoption of Internet-enabled mobile devices and better video streaming. According to a Cisco report, the biggest push will come from Middle East and African region, which has the fastest-growing Internet Protocol traffic.
The report was published in the light of the 2014 FIFA World Cup in Brazil, which has supposedly prompted tens of millions of people to view the games online. Streaming of the World Cup is expected to generate 4.3 exabytes of Internet traffic, three times the monthly traffic generated by Brazil alone.
[See also: Over Half A Billion Indians Will Be Online In The Next Four Years]
To put that into perspective, global Internet traffic is expected to reach 132 exabytes by 2018, which is equivalent to 8.8 billion devices streaming the FIFA World Cup at the same time.
The other big change will come in the form of devices people will use to access the Internet - mobile devices are expected to overtake personal computers in driving internet traffic by 2018. This wave is being driven by the falling costs of mobile data and smartphones in emerging markets, allowing more people to get online.
[See also: India's Appetite For High-Speed Mobile Internet Is Growing Rapidly]
"Major sporting events like the Fifa World Cup have highlighted the enormous consumer and business appetite for a better viewing experience over the Internet using either mobile or fixed devices and service providers are seeking new innovative technology solutions that will deliver this enhanced experience," said Fady Younes, Client Director at Cisco.
TAGS: Internet, mobile internet, Cisco, 2014 FIFA World Cup, video streaming