India's Appetite For High-Speed Mobile Internet Is Growing Rapidly | TechTree.com
India's Appetite For High-Speed Mobile Internet Is Growing Rapidly
Smartphone sales in India grew by 219% to 14.5mn units in Q1 of 2014, 68.3% of which were 3G-enabled.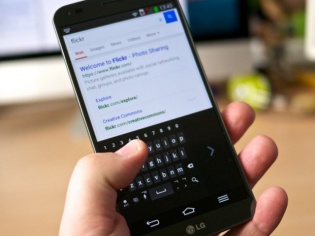 Smartphone sales in India were up by 219 per cent in the January-March quarter of 2014, with sales clocking in at 14.5 million units, according to a report published by CyberMedia Research. Of this, over 68 per cent of handsets sold in the country were 3G-enabled, bolstering the claim that Indian consumers want faster access to the Internet.
More people in India access the Internet through mobile devices than PCs, which is why the wireless segment has grown much faster than traditional wired broadband. Moreover, providing users with wireless access to the Internet is far cheaper than setting up a wired infrastructure.
Another indicator which could suggest people's preference for phones with 3G capability is the 6.5 per cent fall in shipments of feature phones which traditionally feature slower net access. Apart from this, the ever reducing costs of smartphones in the country could also have played a key roll in decline of feature phone shipments.
However, despite the massive growth in year-on-year sales figures of smartphones, the segment grew just 1.9% in comparison to Q4 of 2013. This marks a significant slowdown in the growth of the smartphone market, indicative of the overall economic turmoil that has engulfed the country for the past few quarters.
"The India smartphones market during Q1 2014 saw a marginal growth in shipments of 1.9% over Q4 2013, taking the contribution of smartphones to overall shipments to 24.6%. Further, as many as 68.3% of the smartphones shipped in the country during Q1 CY 2014 were 3G-enabled smartphones," said the report.
It added that consumer buying patterns are rapidly evolving, which asks for manufacturers to constantly remain on their feet. No longer do people want phones just to make calls and message, which is why services like Facebook and Whatsapp have over 500 million users in India.
Data hungry consumers want devices which perform a long list of tasks, most of which generally revolve around internet use. Feature phones still demand a huge market in India because of the built in social networking capabilities, but this stronghold is being eroded by smartphones that can perform a lot more functions.
TAGS: Mobile Phones, smartphones, India, 3G-enabled devices, mobile internet