Vodafone Doubles Mobile Data Charges For 2G & 3G Subscribers In India | TechTree.com
Vodafone Doubles Mobile Data Charges For 2G & 3G Subscribers In India
The hike will affect pre-paid as well as post-paid customers subscribing to the pay-as-you-go data scheme.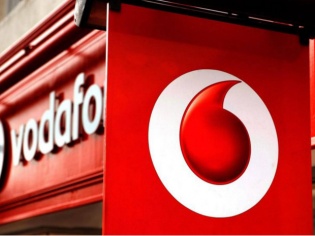 Vodafone India has doubled its mobile data rates for 2G and 3G subscribers across the country. The company has said the price hike will be carried out in a phased manner and will be applicable for all "pay as you go" customers.
Mobile data rates for both pre-paid and post-paid customers will now be 4 paise/10KB as opposed to the earlier 2 paise/10KB. Vodafone India however hasn't indicated whether charges for any of its mobile internet packs will also be increased.
"Vodafone following its price change in November 2013 has revised its mobile internet charges for PAYG users. At 4 paise/10KB, Vodafone still offers most attractive and lowest standard mobile internet charges in the industry for pre-paid and post-paid customers," said a Vodafone spokesperson, according to a TOI report.
[See also: India's Appetite For High-Speed Mobile Internet Is Growing Rapidly]
Last November the company slashed its mobile data rates by up to 80 per cent, dropping it from 10 paise/10KB to 2 paise/10KB. Vodafone has reported a 125 per cent year-on-year increase in data traffic in FY14, given the massive influx of mobile data enabled phones in the country.
At the end of the last fiscal, Vodafone India had 52 million data customers in India, but only 7 million of them subscribed to 3G data services.
TAGS: Vodafone, India, mobile internet, Internet