Leaked: Tegra K1-Powered Acer Chromebook Via Swedish Retailer | TechTree.com
Leaked: Tegra K1-Powered Acer Chromebook Via Swedish Retailer
Clearly, there could be better use for the mighty K1 apart from being used only for browsing.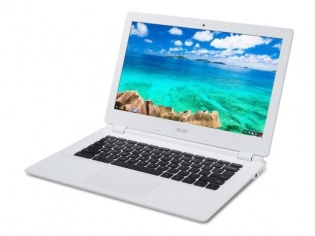 A 13.3 inch Acer Chromebook has leaked online, thanks to a Swedish online retailer. What is interesting is not the screen or the fact that it runs Google's Chrome OS, but that it comes with Nvidia's powerful K1 processor coupled with a 192-core GPU.
The device had leaked online (and currently the page seems to have been pulled down) showing images and the specs of what would be Acer's next budget Chromebook offering. What is also surprising is that the company actually went in for a powerful mobile processor instead of the Intel chipsets found on most Chromebooks these days.
Processor aside, the Chromebook boats 4 GB of RAM and a 32 GB solid state drive (SSD) and also runs the latest version of Google's limited Chrome OS. Leaked specifications also reveal that the netbook will come with 2 high-speed USB 3.0 ports, a built-in webcam and an HDMI out port. Also included is a 3.5mm headphone jack and a Ethernet port.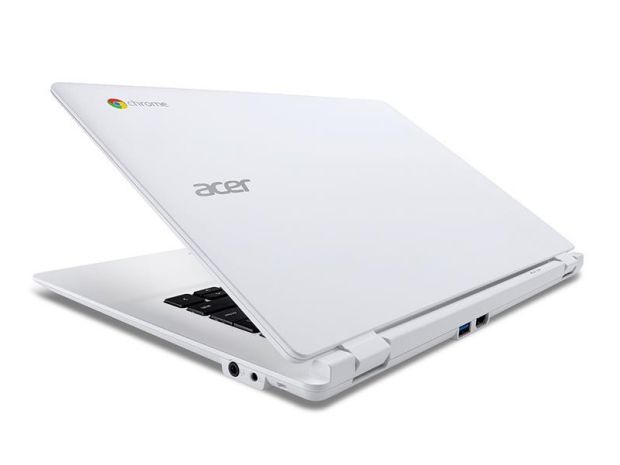 The Nvidia Tegra K1 so far has only been used by Xiaomi's MiPad and Google's Project Tango Tablet. Out of the two, Google's Project Tango seems to be the only one that makes full use of the chipset's graphics processing power rated at 384 GigaFLOPS.
The chipset comes with four Cortex-A15 cores clocked at 2.3GHz, plus a battery-saver core - giving the Tegra K1 its '4 Plus 1' core architecture along with a 192-core Nvidia Kepler GPU.
[See Also: NVIDIA K1-Powered Xiaomi MiPad Announced]
TAGS: Laptops, Chromebook, Chrome, Acer