Leaked: Images Indicate LG G Watch May Require Android Wear App Installation | TechTree.com
Leaked: Images Indicate LG G Watch May Require Android Wear App Installation
While we are ready to wait for the launch of the first Android Wear-powered device, leakers apparently cannot.
While Pocket-Lint had its first go at the world's first Android-powered smartwatch, leakers clearly cannot wait to reveal more details about the same. An LG G Watch image has appeared on imgur (a photo-sharing website) giving us a little more information in the form of an Android app installation.
Apparently while all of us thought that Android Wear-powered smartwatches would come with native support from Android smartphones, it may not be the case. The image shows the watch on a table connected via a USB cable to a PC. The watch appears to be prompting the user to install an Android Wear app on his/her smartphone as well, indicating that Google's next Android OS smartphone update will probably not support Android Wear devices out of the box as expected.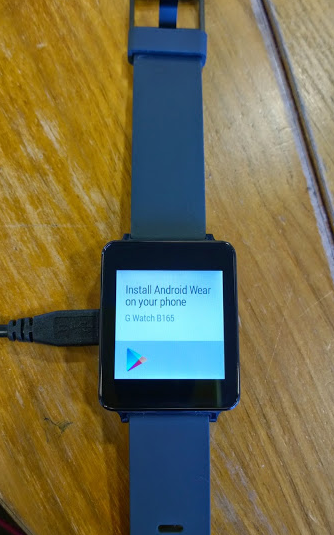 The image tagged as the B 165 sports a blue rubber strap, which may be an indication that the smartwatch will be available in more shades other than the currently advertised black and white.
[See Also: LG G Watch Rumoured To Feature Cellular Connectivity]
Whatever be the claims, hopefully all of these would be put to rest if Google announces its range of Android Wear-powered smartwatches in the upcoming Google I/O next week.
TAGS: LG G Watch, LG, wearable, Android Wear, smartwatch