LG G Watch Rumoured To Feature Cellular Connectivity | TechTree.com
LG G Watch Rumoured To Feature Cellular Connectivity
To be announced in July, the boring smartwatch may turn out be a game changer.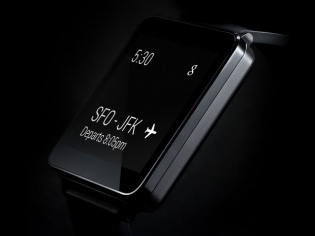 While we still wait for Google to give out more details about the first Android Wear devices, the Korean media apparently has bought to light some really interesting news. The news is about LG's upcoming G Watch which the company has been teasing for months online.
According to the media outlet, LG's upcoming G Watch is going to feature a USIM module. What this means is that one will actually be able to place calls or connect to data services on supported networks. Moreover, the report even suggests that LG U+ (a carrier) will be the first to release the G Watch for its customers in South Korea. This could be a feature that Samsung is currently testing which is evident from the leaked patent filing that we reported just yesterday.
LG was the first company indeed to pull off such a product (LG GD910) with voice capabilities back in 2009, which was soon followed by Samsung with its S9110. So technically, such devices are indeed possible. What's more is that Google's Android Wear OS will indeed give a boost for such devices in the future, provided that it makes sense for consumers to look silly while holding up such devices while placing calls.
So far, the LG G Watch is said to sport a 1.65 inch 280 x 280 pixel display and will come with 512MB of RAM and 4GB of internal memory. More importantly it will be the first smartwatch to run Google's all new Android Wear OS, the second being the Moto 360.

TAGS: smartwatch, wearable, Android Wear, LG