Passive Voice Activation For Cortana Is In Works, Says Microsoft | TechTree.com
Passive Voice Activation For Cortana Is In Works, Says Microsoft
The Windows Phone team apparently wants to make Cortana accessible by just calling for it.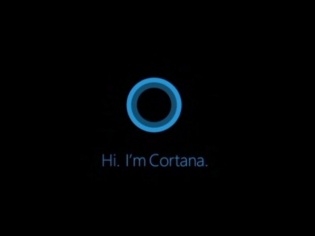 Microsoft is apparently working on delivering the one thing Cortana needs even in its beta state, passive voice activation. It is basically the ability to wake up or launch a system app (like Cortana) using a single voice command.
The news leaked out in the form a tweet by Group Program Manager for Cortana on Windows Phone, Marcus Ash, while he was referring to the whole Xbox accidental voice activation issue thanks to the new ad campaign by Microsoft.
Passive voice activation will make Cortana a lot more useful compared to the current process of activation, which includes the pressing the search key or tapping on the Cortana tile and then tapping the mic icon to activate it.
Something to think about as we design voice activation for #Cortana. Don't want Jesse sending texts on your behalf. http://t.co/Vq4uXB0P6q

— Marcus Ash (@marcusash) June 17, 2014
Lenovo-owned Motorola already uses passive voice activation in its Moto X handset which will literally allow you to send messages without the need to touch your device. The same goes for Google Now which can be activated by just saying the words "Ok Google".
We have no clue about how this would impact battery life, but clearly it is a proven technology and so far Motorola has shown that it can work on the Snapdragon 600 chipset. With Cortana already being smart, the possibilities of a touchless experience would indeed be quite possible.
Problem is how many are willing to use Cortana in that way? Some users may simply prefer not to have Cortana active and listening all the time, while others may not prefer to run it at all. Apple's Siri still needs to be activated via a long press on the home button, which makes us wonder why Apple has not switched to the technology just yet.
As of now Cortana still remains in its beta state and is available only in the US region. Cortana's success in India will clearly depend upon services like Bing search, something which Microsoft has a long way to go, considering that the company does not officially support its search and maps services in India yet.
TAGS: Software, Windows Phone, Microsoft, Cortana