HTC Finally Reveals Its ICS Roadmap
Sensation devices will receive the update in March.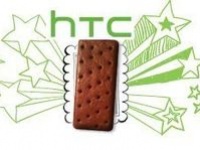 After keeping mum for a long time, HTC has finally revealed its Android 4.0 update schedule. The company's Sensation lineup will be the first to receive the update. So if you own the Sensation, Sensation XE, or Sensation XL, you will probably receive the new firmware by the end of March.



On the other hand, folks with the EVO 3D, Incredible S, Desire S, or Desire HD will have to wait further. According to HTC, the update for these devices will land "later this year".



Additionally, the Taiwanese brand has also confirmed the ICS update for carrier-locked devices such as the Vivid, Amaze 4G, and EVO Design 4G. Owners of these phones will have to be extra patient though, as locked phones are always the last ones to benefit from updates. HTC is generally renowned for its customisation, dubbed the Sense UI. It will be interesting to see what changes it's made in the latest version.

TAGS: Mobile Phones, Android, HTC, ck