Amazon's Latest Ad Takes a Dig At iPad
Points out that three Kindles still cost less than Apple's tablet.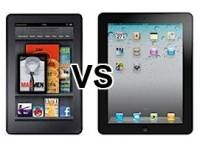 After Samsung mocked Apple through its latest ads, it now seems to be Amazon's turn to take a dig at the Cupertino-based manufacturer. While its Kindle Fire is surely not the iPad-killer that everyone was waiting for, that has not stopped the Seattle-based company from taking a dig at Apple's tablet in its latest commercial. The new ad involves the Kindle e-reader, the Kindle Fire, a bikini-clad mom at the beach, her kids using the new Kindle Fire, and a dazed iPad owner. Through the ad, Amazon has tried to convey that she purchased three Kindles, which still cost her less than an iPad.
However, if you do look at the features that both these devices offer, the comparison ends at the price point alone. The Kindle Fire may cost less, but the device runs a customised Android 2.3 OS with no access to the Android Market, no camera, and no external storage device. It can't even play 720p video. Moreover, no one really knows how many Kindles have been sold to date, as Amazon has never come out with specific sales numbers. How much this particular advertisement helps Amazon's case, only time will tell. Check out the ad here.

TAGS: Tablets, Android, Amazon, Apple, iPad, Kindle, Kamakshi