Samsung Continues To Mock Apple Fans
Targets them again in the latest GALAXY S II ads.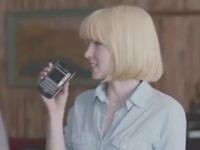 The fight between Samsung and Apple is getting more interesting with each passing day. Every month, we hear news of Apple suing the Korean giant over some or the other patent infringement. Although Samsung can't hit back on the patents front, it's taking a jab at its Cupertino-based nemesis through its ad campaign.

This time around, Samsung Mobile USA has uploaded two new adverts on YouTube, which seem like sequels to the first ad in the campaign. Samsung has played it smart by avoiding any direct reference to the iPhone or Apple. However, we all know which company's fans line up tirelessly to buy its gadgets. After watching the videos below, check out our review of the iPhone 4S and the GALAXY S II.
TAGS: Mobile Phones, Samsung, Android, GALAXY, ck