Samsung Takes On Apple; Makes GALAXY Tab S Lighter Than iPad
It's just a few hours till the announcement, but someone had to do it.
Serial leaker @EvLeaks has revealed the complete spec sheet of Samsung's soon to be announced GALAXY Tab S tablets, will be launched in two sizes, and will be just 6.6mm thick weighing just 465gms/298gms that makes both of them lighter and thinner than their Apple counterparts.
The devices will come in two variants, the European and international models, powered by the Octa-Core Exynos 5422 (4x A15 1.9 GHz + 4x A7 1.3 GHz) processor and the US variant with a quad-core 2.3 GHz Snapdragon 801 SoC.
As rumoured earlier, both the devices will come with the same high resolution WQXGA (2560 x 1600 pixel) Super AMOLED display and apart from sporting the same resolution, they will also share similar hardware internals. Think of Sony Xperia Z1 Compact for the Tab S 8.4 which is basically a Tab S 10.5 in a smaller and lighter package.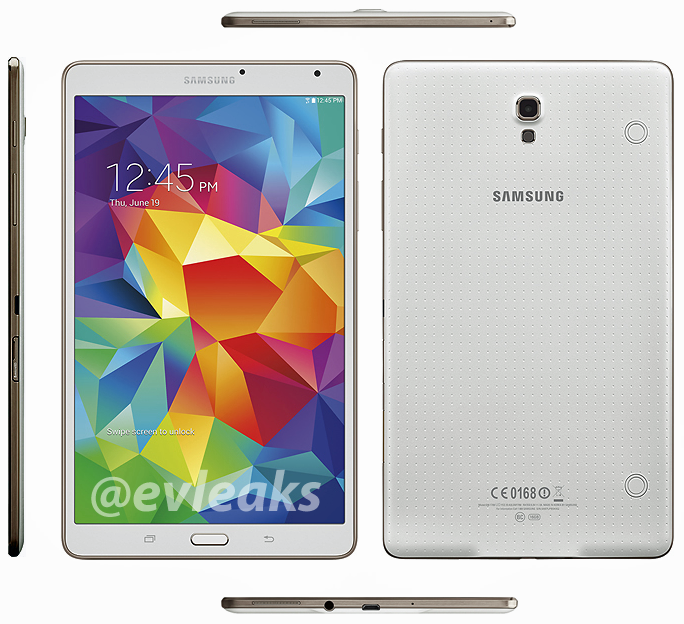 Both devices will make use of 3GB of 32-bit dual-channel 933 MHz LPDDR3e RAM and pack in an 8MP primary camera along with 2.1MP front-facing one. The Tab S 10.2 will come with a 7900 mAh battery unit while the smaller Tab S 8.4 will sport a 4900 mAh one.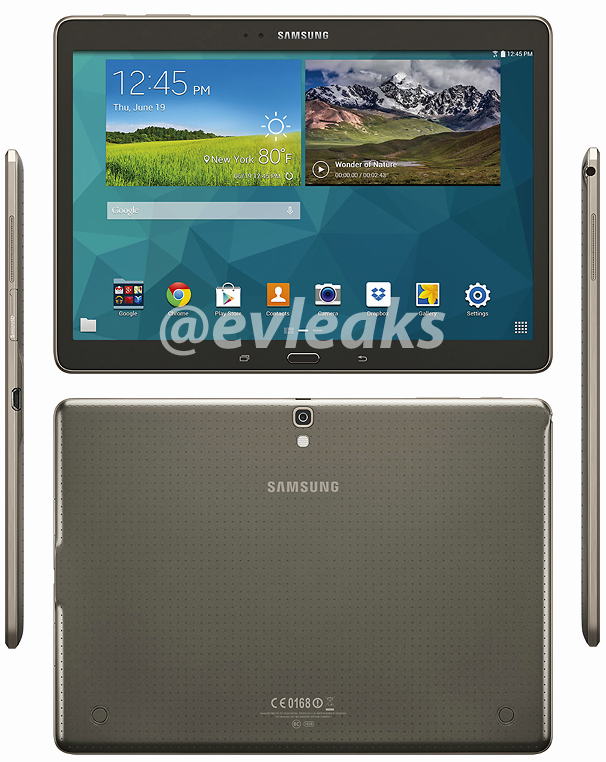 With Samsung making it lighter than iPad, we guess that the Flip Cover that we detailed earlier will definitely be ultra-light as well so as not to ruin the lightweight Tab S experience.
Samsung clearly has Apple's iPad in its sights.

TAGS: Samsung, Galaxy Tab S, Tablets, Android