Samsung Tab S And Its Flip Covers Pose For A Photo Shoot… Before The Event! | TechTree.com
Samsung Tab S And Its Flip Covers Pose For A Photo Shoot… Before The Event!
Seems like Samsung has indeed added a touch of class to its leather-like textured covers.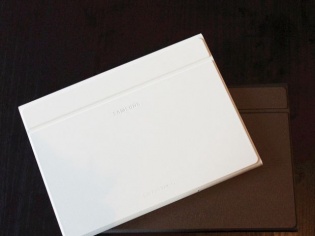 Samsung's GALAXY Premier event is not too far away, but seems like the Samsung reps indeed cannot keep things under wraps for long. We have seen leaks of the GALAXY Tab S tablets in the past, but none like this. This time around SamMobile managed to get some high-resolution images of the same along with the previous unknown Flip Covers.
The Flip Covers look pretty classy and seem to be made of a soft-textured material that appears to be leather. The material comes with the same dimpled-texture that has made its way from the GALAXY Smartphone series but definitely looks a lot classier in the brown shade.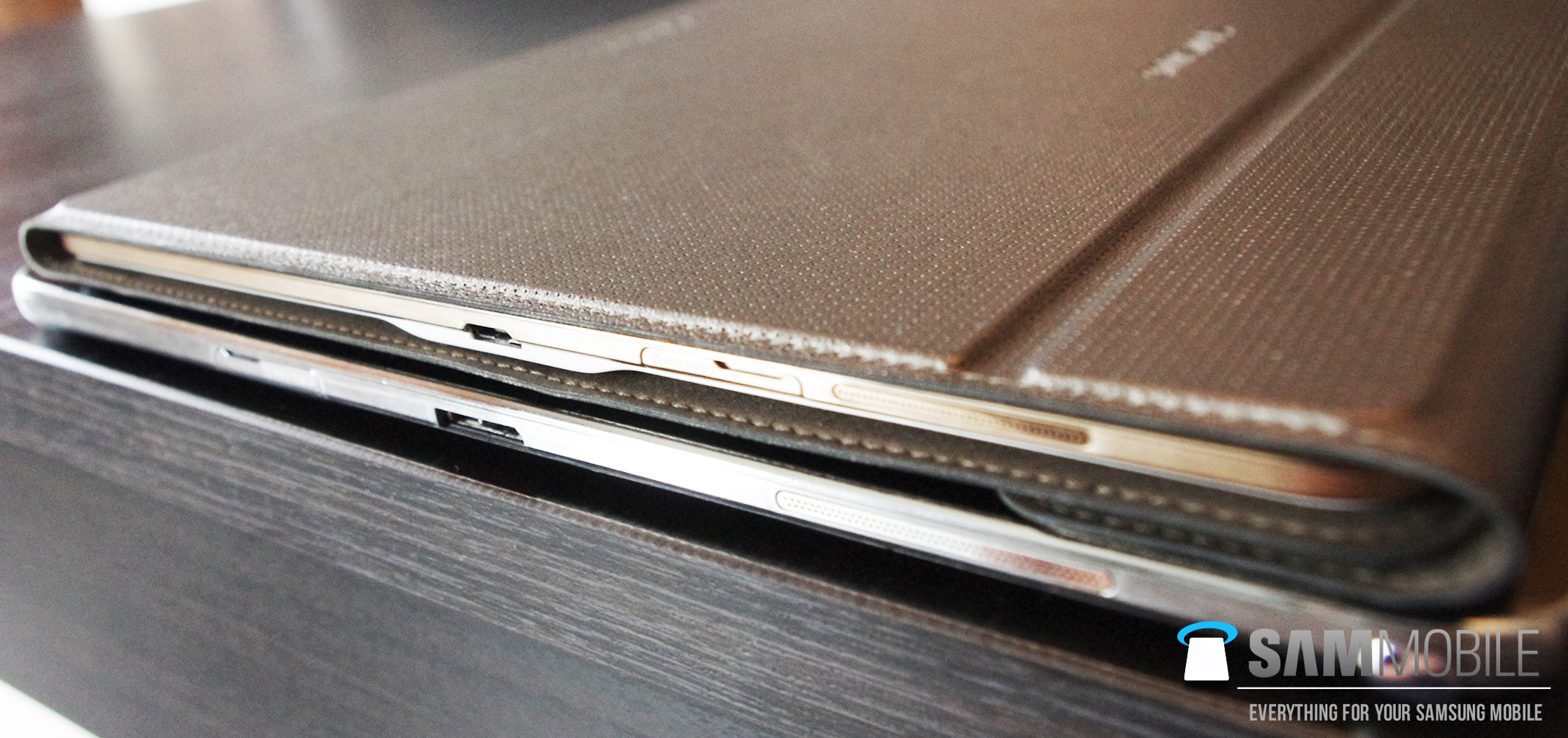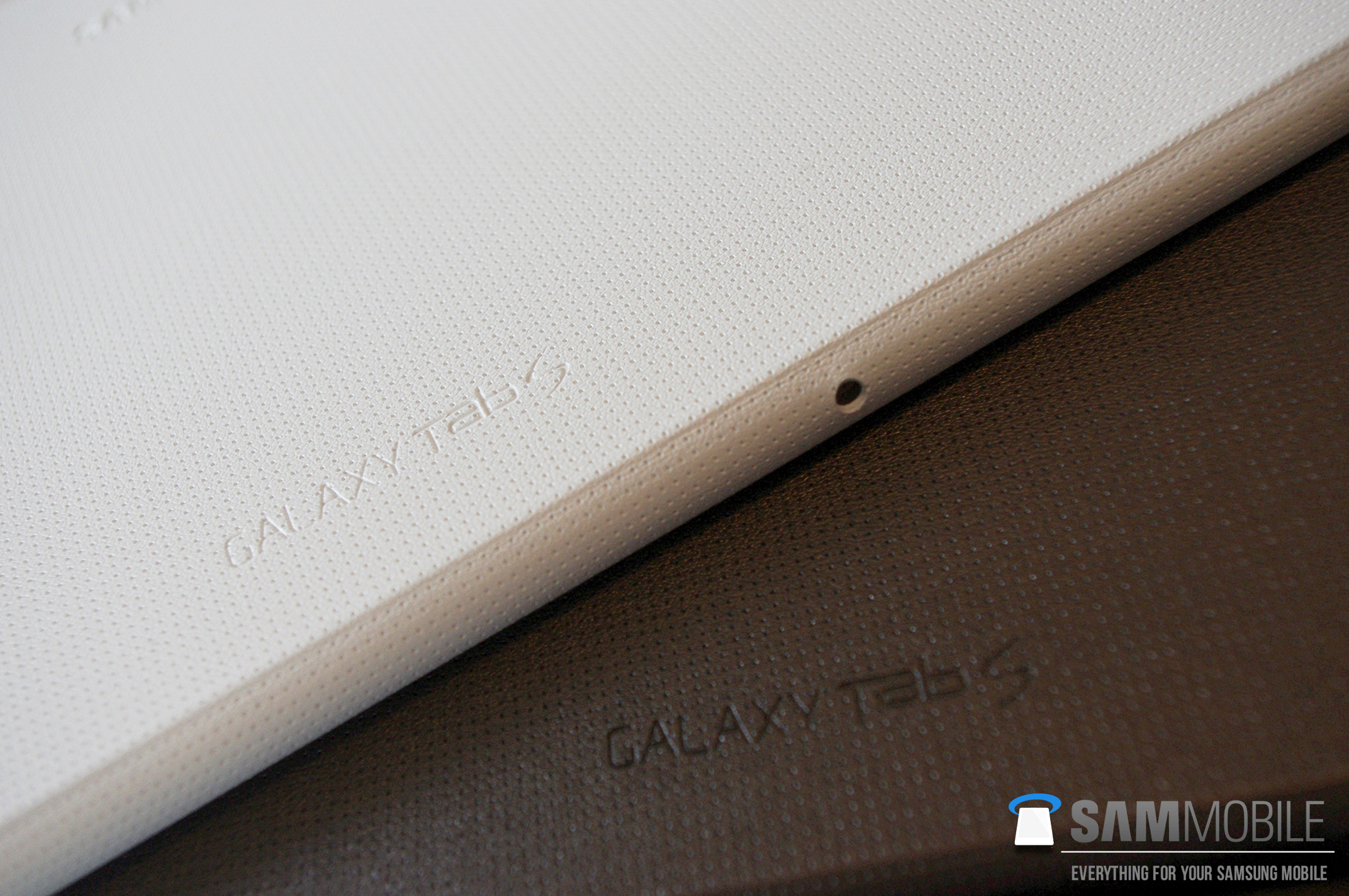 The covers will latch on the back of your Tab S thanks to the magnets that have been placed wide apart, but unlike those found on the iPad covers will encase the whole tablet in leather luxury. What the Flip Cover also does, is hold the tablet in a desktop-like viewing mode, which sits at two angles.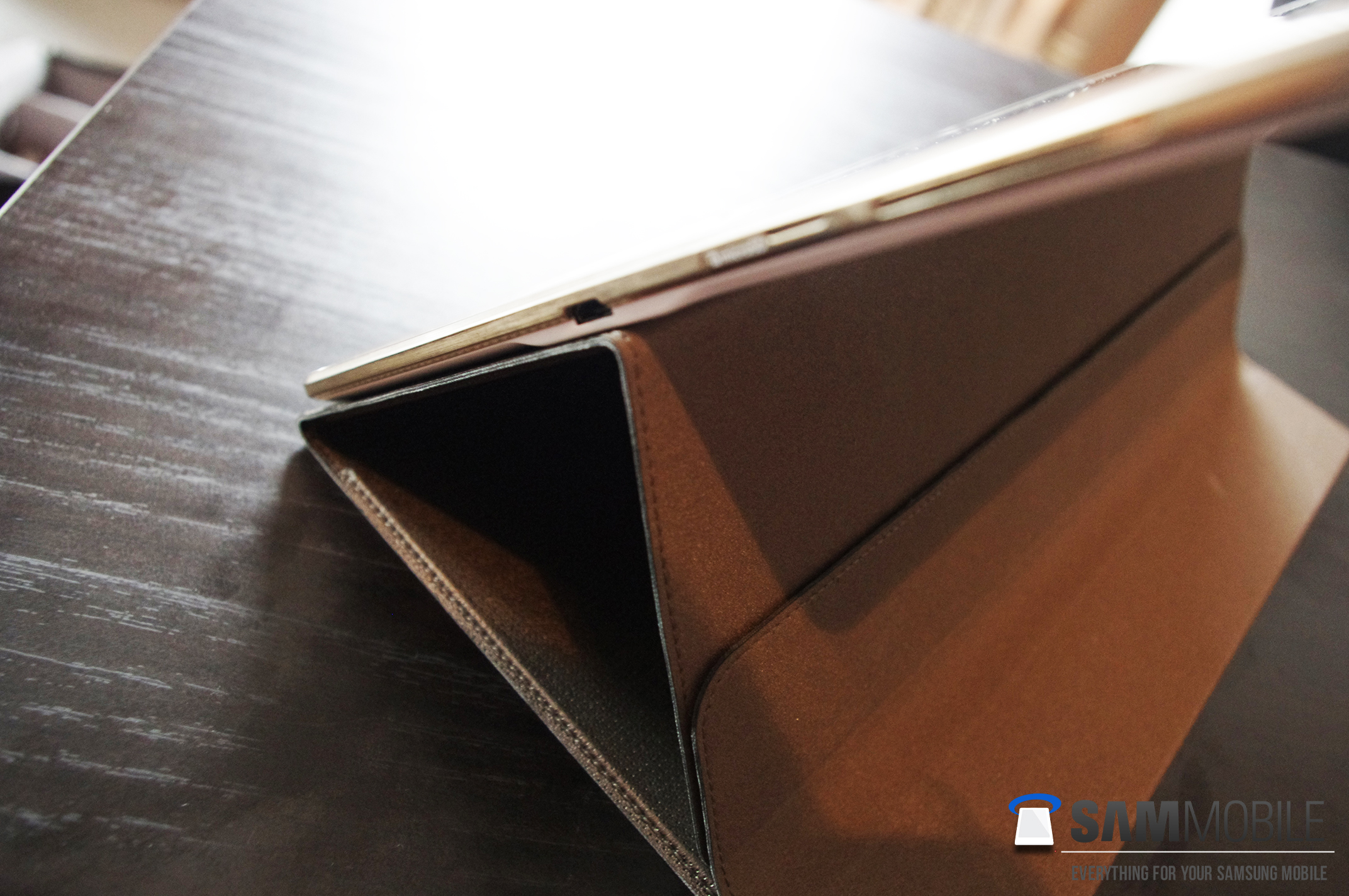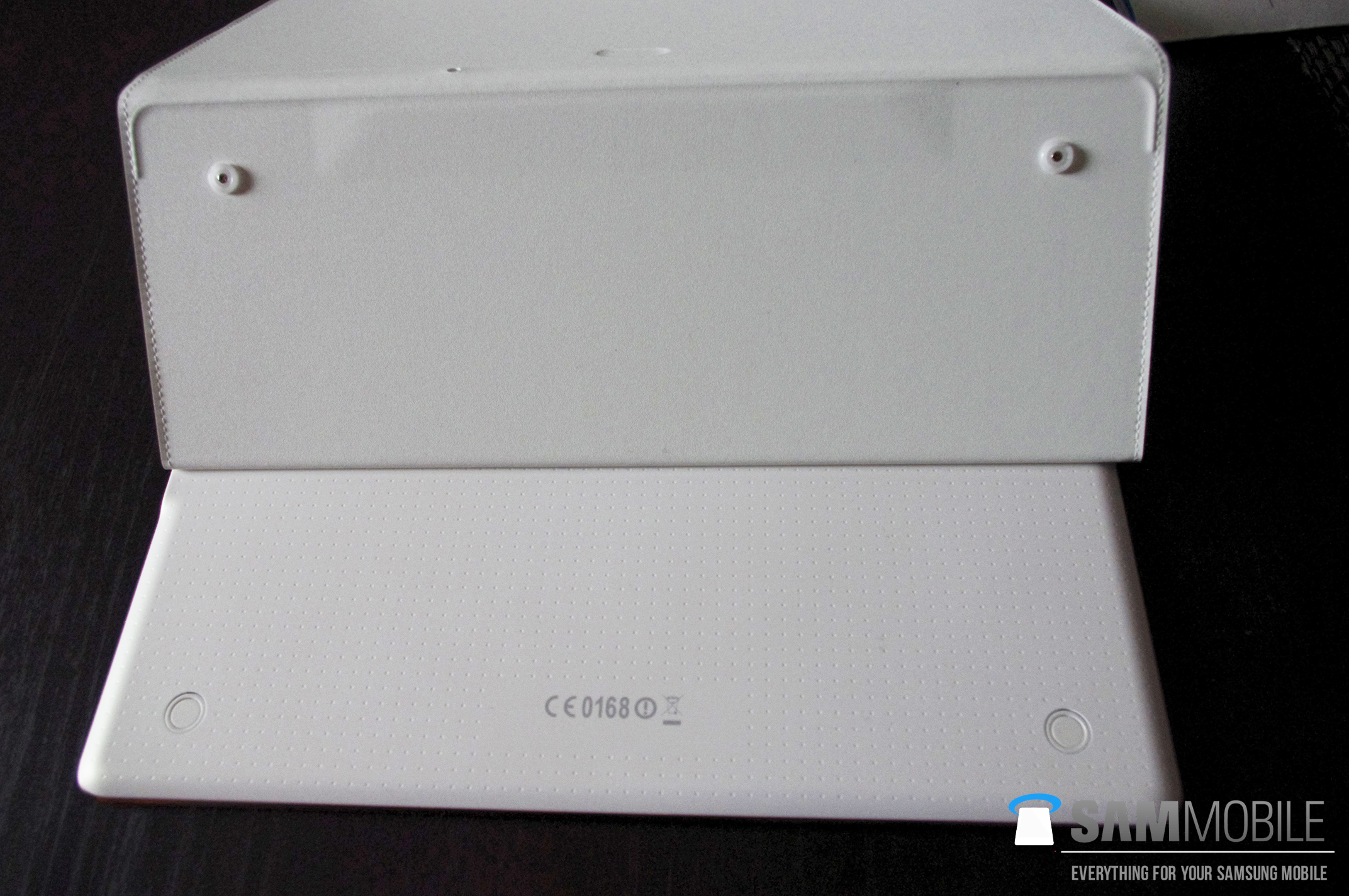 The images also show the GALAXY Tab S's Super AMOLED screen in all its 2560 x 1600 pixel (WQXGA) glory and will also be the first Samsung tablet to sport a finger print scanner. The device which will be announced at the GALAXY Premiere event in NYC will be powered by an Octa-core Exynos 5 (5420) SoC with ARM's big.LITTLE technology, coupled with 3GB of 32-bit dual-channel 933 MHz LPDDR3e RAM and sport an 8MP primary snapper.
[See Also: Leaked Screenshots Of The Tab S' Magazine UX]
The tablet will come bundled with the usual suite of Samsung apps running KitKat 4.4.2 and will also include Samsung's Magazine UX. What is interesting is the tablet's ability to take calls from a connected Samsung phone which is something to look out for during the event.
TAGS: Tablets, Accessories, Android, Samsung