Rumour: Nokia May Announce N8's Successor At MWC? | TechTree.com
Rumour: Nokia May Announce N8's Successor At MWC?
Newest camera phone will probably signal the end of the Symbian era.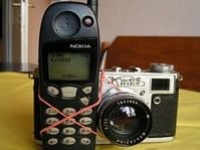 It's the season of rumours, and we've got a juicy one. If BGR.com is to be believed, the Finns are set to launch the N8's successor, the Nokia 803. This does make sense, considering Nokia hasn't released a proper camera phone since 2010. 

Reportedly, the 803 will sport a 4" AMOLED screen. Additional features include an HDMI port and NFC support. Unlike the N8 though, the yet-to-be announced device will have a micro-SIM slot. There's no info about the CPU, but looking at the recent wave of Symbian phones, the 803 will get at least a 1 GHz processor. The handset might also sport the largest camera sensor to date, in order to please camera junkies. The software aspect will be taken care of by Belle. Needless to say, the USP of this device will be its camera and not the operating system.

If you remember, Nokia's VP in Russia had also hinted at something better than the N8 landing in 2012. Additionally, Forbes.com has also reported that Nokia will announce at least one high-end handset at the Mobile World Congress 2012. Hence, the chances of seeing the 803 at MWC 2012 are pretty high.