N8 Successor To Land Next Year | TechTree.com
N8 Successor To Land Next Year
"Confirmation" comes from Nokia VP in Russia.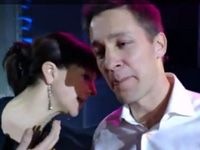 Are you thinking of buying an N8 only for its 12 MP camera? If yes, there's a reason for you to wait a little longer as Nokia is reportedly working on its successor. The confirmation has come from none other than the company's VP, Eric Bertman, at the Nokia Lumia 800 launch event in Russia. This makes it pretty much "official".

When asked about the N8, he told a Russian reporter, "You should expect something better next year". What he didn't say was whether it will be based on Windows Phone or Symbian. We seriously won't mind having MeeGo either. Things are also blurry on the hardware front, but since Bertman has used the word "better", we can expect a larger image sensor and faster hardware.

Check out the interview video here. The interesting part begins at the 1:40 mark.

TAGS: Mobile Phones, Nokia, ck