Rumour: Samsung May Launch GALAXY SIII On 22nd March
Media invites issued for an "announcement".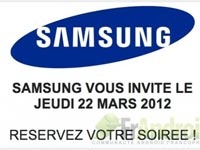 Samsung will not unveil the GALAXY SIII at the Mobile World Congress (MWC). Apparently, the Korean giant wants to keep the GALAXY SII's successor under wraps for an exclusive event after MWC. A new report indicates that this might happen on 22nd March in Europe.

Contrary to its regular practice of holding big, exclusive mobile product announcements in New York City, this time around, the company has issued invites for an event in France. It is very likely that this is going to be a GALAXY SIII event, as Samsung is not known to have any other big product in the pipeline. Running Android 4.0 (Ice Cream Sandwich), this Super AMOLED HD phone, powered by a quad-core processor, comes with a 12 MP camera and improved battery life.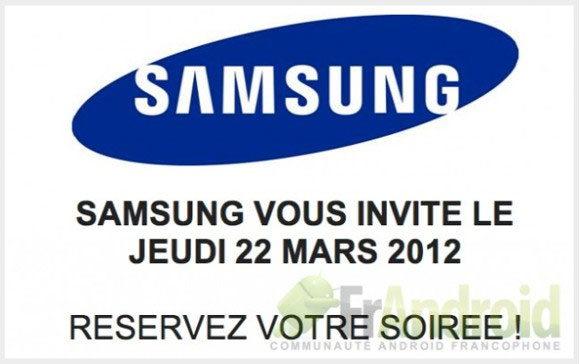 On the other hand, reputed Korean website ET News has stated that the GALAXY SIII, featuring a 7 mm thin case, will launch in May instead. Also, the invite shown above is only for the French media, thus raising doubts that this might be a product exclusive to the French market. Therefore, this news must strictly be taken with a pinch of salt.
TAGS: Mobile Phones, Samsung, GALAXY, Jayesh