Update: Samsung Galaxy S III Debut Delayed
Will launch at a separate event later this year.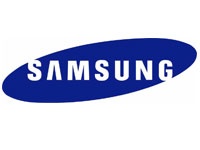 In an update to a previous story about Samsung launching the GALAXY SIII at the Mobile World Congress in Barcelona, those anticipating the phone will have to wait a little longer. In a statement, the Korean manufacturer has said, "Samsung is looking forward to introducing and demonstrating exciting new mobile products at Mobile World Congress 2012.The successor to the Galaxy SII smartphone will be unveiled at a separate Samsung-hosted event in the first half of the year, closer to commercial availability of the product". This puts the launch window some time in June.

However, Samsung is likely to announce updates for its popular tablets at the event. These may include support for Android 4.0 (Ice Cream Sandwich). Hopefully, they will resolve their ongoing patent troubles before the big launch.
TAGS: Mobile Phones, Samsung, GALAXY, Kamakshi