More Details Of The Moto X+1 Codenamed 'Victara' Emerge
The new leak suggests that the phone will be sold by all four major US carriers.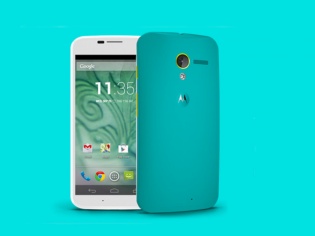 News of the successor to Motorola's flagship Moto X broke a few months ago, with serial-leaker @evleaks giving us a few precious details about the naming – Moto X+1. Now rumours of the phone codenamed 'Victara' have emerged suggesting that it will be available from all four major US carriers: AT&T, Sprint, T-Mobile and Verizon.
A tweet by @evleaks early this morning stated, "Motorola Moto X+1 goes by codename Victara, and — no surprise here — is slated for sale by all four national carriers."
Motorola Moto X+1 goes by codename Victara, and -- no surprise here -- is slated for sale ... - http://t.co/tPN81fIspB

— @evleaks (@evleaks) May 19, 2014
Motorola had in February confirmed that the successor to its Moto X will be launched in summer, which has gotten many to believe it will happen alongside the launch of the Moto 360 smartwatch. While the rumour is strictly to do with sales in the US, no details of whether the phone will be available on all carriers starting launch day has emerged.
Moreover, while sale of the Moto X+1 in regions apart from the US is a given, it isn't known if the company will offer customers a similar Moto Maker experience this time around. Judging by how aggressively Motorola is pushing in markets such as UK and India, it wouldn't be surprising to see the Moto X+1 being launched at the same time across multiple markets.
While we know that Motorola will offer the option of leather backplates with its new flagship, details about the specifications are still scant. A device dubbed 'XT912A' emerged on GFXBenchmark sporting a 5.2-inch 1080p screen, Snapdragon 800 processor and 1.7GB of RAM, which is the closest we've got to finding out more about the phone.
TAGS: Mobile Phones, Android, Motorola, Moto X+1, Victara