LG Shows Off Its G Watch On Twitter; To Come With Water And Dust Resistance | TechTree.com
LG Shows Off Its G Watch On Twitter; To Come With Water And Dust Resistance
Claims you can use the G Watch during outdoor activities in rough conditions.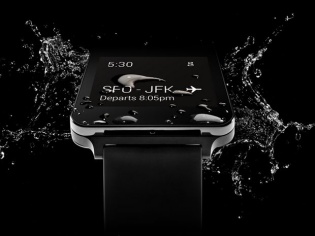 While we wait for Motorola to launch its much-awaited drool worthy Moto 360, we can definitely keep ourselves busy with LG's plain Jane G Watch. The Korean electronics giant has once again taken to Twitter to promote its version of smartwatches which will be the first to offer Google's Android Wear OS.
The G Watch was announced much later compared to the Moto 360 after Google announced its Android Wear platform for wearables earlier this year. LG started advertising its G Watch a bit later compared to Motorola's offering. But it was made pretty clear that LG would be the first company to offer a wearable running Google's Android Wear OS.
This time around, LG has described it watches dust and water resistant properties (obviously being a wrist watch it would need to have those) which allows for rugged usage. The company claims that the watch can be worn during outdoor activities meaning that it was designed in a simple way because it was built to be rugged and practical.
#GWatch pic.twitter.com/eM4YN8oBEK

— LG Electronics UK (@LGUK) April 27, 2014
A strange thing that we noticed was that all the notifications shown during Google's announcement had white theme which was more akin to the Google Now cards from Google's search service. LG's tweet shows a black background which means that LG will be customising some watch faces and the UI to some extent on its wearable device after all.
The device is expected to sport a 1.65 inch display along with 4 GB of built-in storage; more details will appear soon as the marketing campaign for the smartwatch progresses.
TAGS: wearable, smartwatch, Android Wear, LG