Looking For Fresher Design Options For Its Upcoming Nexus Tablet, Google Chooses HTC Over Asus
With Google out of the way, Asus plans to focus on its own tablets and smartphones.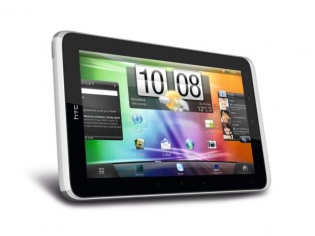 As we reported earlier, Google has indeed chosen HTC for building its upcoming Nexus tablet. The tablet which is rumoured to be an 8 inch one will be designed by HTC with inputs from Google, claim insiders from the Taiwanese media.
Google's upcoming Nexus tablet has been in the rumour mill for long, especially after news about Asus not building the next Nexus device popped up online. As we all know, HTC had introduced a bunch tablets back in April 2011 but they all failed thanks to their pricing. HTC was always a premium smartphone maker; which is why it will be quite a challenge for them to produce a Nexus device — which is usually built cheaper for the masses.
One thing for sure, is that HTC will never compromise on quality so we can be assured that the upcoming Nexus tablet will look and even feel good. HTC will also be bringing in good profits if it hits the sweet spot with its Nexus tablet which will run a clean version of Google's upcoming Android OS.
HTC was approached by Google for the earlier Nexus 7 tablet but HTC declined since its focus was solely on pushing smartphone devices back then. Asus on the other hand will have more freedom to focus on building and improving its own smartphone and tablet line-up now that Google is no longer with them.