Instagram Wraps Up Year 2013 in Pictures
Now, where are all the Indians with their mall selfies?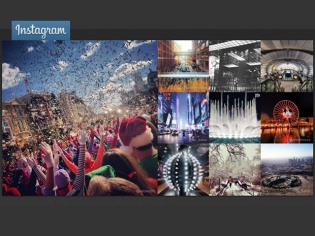 Every major social networking website including Facebook, Twitter, and YouTube has been busy summing up the year in its own terms. Of course, Instagram won't be left far behind. The photo-sharing service has released its list of the most-Instargrammed locations and cities of 2013. The top honours this year went to a shopping mall in Bangkok, Thailand called Siam Paragon, which dethroned last year's winner, Bangkok's Suvarnabhumi International Airport, which is placed at number nine as of this year. It's surprising to see how a small country has beaten the army of Indian mall rats. Then again, it's not to surprising considering how huge those malls are in Bangkok.
Instagram further talks about how it gained momentum in countries such as Indonesia, Russia, and Brazil. It has listed out the "Most-Instagrammed Cities of 2013" as well. Check out both lists and locations here. It looks like the innumerable hashtags that spammed my Facebook wall by my friends aren't enough to put any Indian city in the list. Will that change in 2014? We can only wait and watch.