PS4 Pegged as Top-Selling Console in US Markets | TechTree.com
PS4 Pegged as Top-Selling Console in US Markets
Meanwhile Microsoft stakes claim to the best-selling crown as well, with daily sales of 101,000 units for the Xbox One.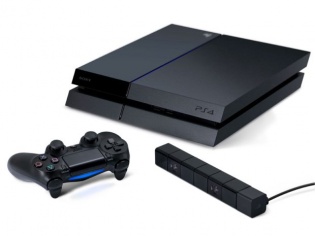 It's been almost a month since the PlayStation 4 and Xbox One launch. After both consoles managed to push a million sales within the first 24 hours of launch. The console manufacturers have now staked a claim to the crown of best-selling console. Interestingly, the global market research company, The NPD Group, has declared Sony's PS4 as the top seller during November in the US markets.

Not surprisingly, Sony has been quick to boast of the achievement through its blog. Neither Sony nor NPD have revealed the exact number of PS4's sold, though. The PlayStation maker, however, revealed that PS4 users have racked up nearly 800,000 gameplay broadcasts and more than 7.1 million spectate sessions through Twitch and Ustream, totaling more than 20 million minutes of live gameplay.

The NPD Group's numbers are plausible because even though the Xbox One may have equalled Sony's achievement with day one PS4 sales, it must be noted that Xbox received a 13-country wide launch, whereas the PS4 was only launched in US and Canadian territories. In the simplest of terms, the PS4 then sold more in the US territories than the Xbox One itself. This is remarkable since both of its initial launch territories of US and Canada have generally been Xbox strongholds.

Microsoft, however, was open about its sales numbers. It revealed a specific sale number of 909,132 units sold during the month of November. Since that was a window of just nine days, the number of units sold per day was an impressive 101,000. Microsoft however defies NPD's findings and goes on to claim that the Xbox One is the "fastest selling" console in the country that "significantly outpaces the nearest competitor".

There's little doubt that the PS4 has sold more, but the fact that Sony hasn't released specific sales numbers might mean that the difference between the two might not be as impressive.
TAGS: Gaming, PlayStation, Xbox, Sony, Microsoft