Microsoft Sells Over A Million Xbox One Consoles Within 24 Hours Of Launch
Equals PS4's million sales mark. Xbox One, however, has been launched in 11 more countries than the PS4.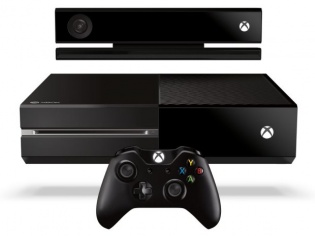 Right on the heels of the successful PlayStation 4 launch, Microsoft's Xbox One has sold a million units in less than 24 hours. This feat may equal Sony's achievement with day one PS4 sales, but let's not forget that the Xbox received a 13-country wide launch, whereas the PS4 was only launched in US and Canadian territories. At any rate, this is the best ever selling Xbox and a new sales record for the company. The demand for the console still seems to be peaking, as it has been sold out at most retailers. Microsoft, meanwhile, is working hard on replenishing stocks.

This doesn't come as a surprise since the Xbox One can boast of considerably better launch titles than the PS4. Gamers are eager to get their paws on Forza Motorsport 5, Dead Rising 3, and Killer Instinct, and hence the console as well. It's noteworthy that Microsoft's console is $100 dearer than Sony's counterpart. However, it incorporates a tighter integration with your home entertainment setup, as well as better voice and motion control features thanks to the Kinect 2.0 sensor. However, it will take some more time and a wider roll out of games for both consoles till we can comment on which one has fared better.

"We are humbled and grateful for the excitement of Xbox fans around the world," said Yusuf Mehdi, Corporate Vice President of Marketing and Strategy through a blog post. "Seeing thousands of excited fans lined up to get their Xbox One and their love for gaming was truly a special moment for everyone on the Xbox team. We are working hard to create more Xbox One consoles and look forward to fulfilling holiday gift wishes this season."

Microsoft has put the telemetry figures to a good use, and has released some interesting figures from the launch titles within the first 24 hours.
Over 60 million zombies have been killed in "Dead Rising 3"
Over 3.6 million miles driven in "Forza Motorsport 5"
Over 7.1 million combos in "Killer Instinct"
Over 8.5 million enemies defeated in "Ryse: Son of Rome"

The company has deemed the Xbox One launch in 13 worldwide markets as the "biggest launch in Xbox history". As of now, there are 22 game titles for Xbox One available, including 10 exclusive titles. The launch was marked by fancy parties in New Zealand, Sydney, London, and Los Angeles. India, on the other hand, won't witness a launch until next year, presumably owing to ongoing efforts to integrate the DTV and app features with the console.