Jolla Smarphones Able To Access Google Play Store | TechTree.com
Jolla Smarphones Able To Access Google Play Store
This could work as a major boost for the Sailfish platform.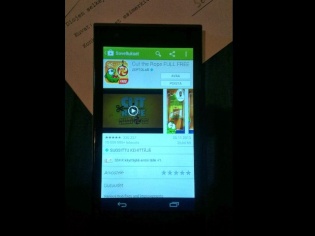 It's not even a week since the Jolla smartphone hit the stores in Finland, and a blogger named Kotka has already managed to access Google Play Store on his handset. We had already reported that the phone has access to a few thousand Android apps via Russian app store Yandex. For those unfamiliar with Yandex, it's Russia's largest search engine that controls over 60% market share in the country. It's worth noting that the search engine is quite good. Basically, if there's anything Google can't find it for you, try Yandex. And yes, "In Soviet Russia, Yandex searches you".
Back to the point, the geek who has found a way to install Google services and Play Store has been nice enough to share the instructions. In case you've put your touring relatives to some good use, and have managed to get a Jolla handset, do consider trying this method, but at your own risk.

Backup your data from /opt/alien/system.
1. Enable Jolla Developer Mode and allow SSH-connection (also set password).
2. Download http://goo.im/gapps/gapps-jb-20121011-signed.zip and extract it.
3. Plug your Jolla with USB to computer in normal mode.
4. Copy system-folder from your extract files to Jolla.
5. Open SSH-connection to your phone and login. (user: nemo).
6. Write "devel-su" and press enter. After that, write your password.
7. Write command: rsync -av --ignore-existing /home/nemo/system /opt/alien.
8. Reboot phone.
9. Install Google Play services to Jolla.
10. Install Google Play Store to Jolla.
11. Start Play Store and do updates.
If you've any question or looking for more details, visit the Finnish blog, jollafin.blogspot.fi
TAGS: Mobile Phones, Sailfish, Jolla