BlackBerry Z10 Price Slashed To Rs 24,500 | TechTree.com
BlackBerry Z10 Price Slashed To Rs 24,500
Now is the time to take the plunge.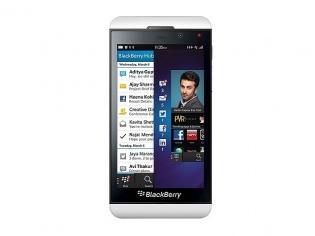 If you were tempted by the BlackBerry Z10, but gave it a miss due to its 43k price tag, you did a smart thing. But if you still crave for it, then here's a great news for you. The Canadian manufacturer's premium phone is now available for Rs 24,500. Needless to say, it's a great deal for the price.
The phone boasts of a sharp 4.2" IPS screen, elegant design, and a great on-screen keyboard. The Z10 also takes the honour for being first handset to run BB 10 OS. For those not in the know, Blackberry's new OS is heavily based on gestures. It has a bit of learning curve, but a couple of days down the line and you'll start enjoying the fluidness of the platform. The phone is powered by a dual-core Snapdragon S4 chipset clocked at 1.5 GHz. Other key features include an 8 megapixel auto focus camera, Wi-Fi, Bluetooth, GPS, HDMI-port, 2 GB of RAM, 16 GB internal storage, and microSD card slot, and 1800 mAh battery. Before you order one, don't forget to read our review.
Detailed Specs:
4.2" IPS screen with 768x1280 pixels.
1.5 GHz dual-core Snapdragon S4 chipset.
2 GB of RAM.
Micro-SIM, 3.5 mm jack, HDMI-port, Micro-USB port.
Internal 16 GB storage, MicroSD card slot.
Wi-Fi, Bluetooth 4.0, NFC, GPS, lacks radio.
8 megapixel autofocus rear camera, 2 MP front-facing camera.
BlackBerry 10 OS.
Accelerometer, gyro, proximity, compass.
1800 mAh battery.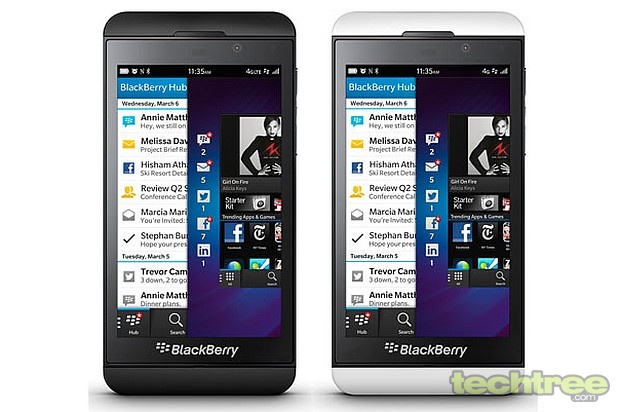 TAGS: Mobile Phones, BlackBerry