Go Wider And Better Your Low Light Photography With FUJIFILM's FUJINON XF 23mm F1.4R Lens
Now you have no excuse to click bad photos.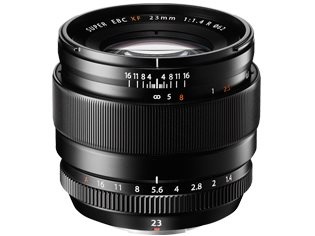 True to its promise, FUJIFILM has launched another lens for its Fujifilm X-Trans CMOS sensor cameras, such as the recently-reviewed Fujifilm X-E1 retro-styled camera.
This time the lens is a wide 23mm with a supposedly great low-light performance of F1.4. FUJIFILM claims that due to the rounded seven-blade diaphragm, the lens ensures smooth bokeh even when shooting portraits or product shots at a medium aperture to maintain reasonable depth-of-field.
If all this seems like Greek to you, don't worry, it basically means you'll get good photos in any lighting conditions, of course by sacrificing zoom, which can easily be taken care of by another lens. This lens doesn't come cheap either; it's priced at Rs 32,000. Click here for more details on the lens and here for which cameras it is compatible with.