Apple Opts For More Power Over Innovation For New MacBook Pro Lineup | TechTree.com
Apple Opts For More Power Over Innovation For New MacBook Pro Lineup
To be powered by fourth-gen Intel processors, and will run Mac OS X Maverick out of the box. Cylindrical Mac Pro put on sale too.
Along with its rehashed tablet lineup, Apple also updated its MacBook Pro line up. The laptops sport a Retina display, the latest OS X Mavericks, and will be powered by fourth generation Intel Core processors.
The 13" MacBook Pro is just 0.71" thick, and is powered by a 2.6 GHz dual-core Intel Core i5 processor (which can be over-clocked up to 3.1 GHz with Turbo Boost speeds), 4 GB RAM, and integrated Intel Iris graphics, which the company claims increases performance by up to 90% as compared to the previous-gen MacBooks. This laptop promises nine hours of battery life, and comes with 128 GB of flash storage. Prices for this model start at $1299.

The 15" variant features a 2.0 GHz quad-core Intel Core i7 processor (with Turbo Boost speeds up to 3.2 GHz), with Iris Pro and GeForce GT 750M graphics, and 8 GB RAM for company. With a claimed battery life of eight hours and 256 GB of flash storage, prices for this MacBook Pro start at $1999. For details, head over here.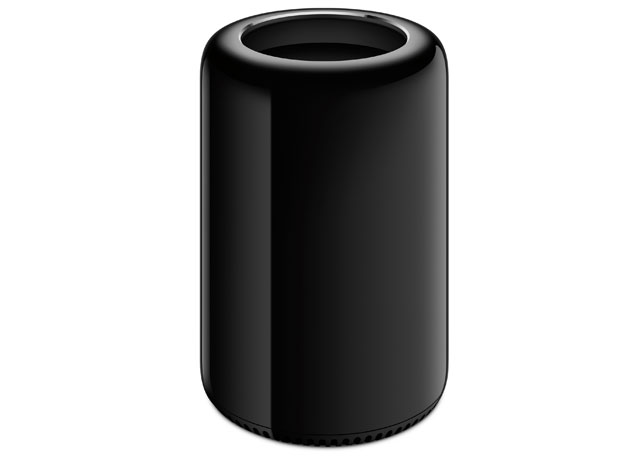 After showing off its Mac Pro cylindrical PC at WWDC earlier this year, Apple has finally put its interestingly-designed PC on sale. The device with a "unified thermal core", packs in an Intel Xeon processor with up to 12 cores, dual AMD FirePro GPUs with 12 GB of video memory, six Thunderbolt 2 ports, PCIe-based flash storage, and ECC memory, all that in "one-eighth the size of the previous generation Mac Pro". Aimed at professional CGI artists, this pro desktop is just 9.9" tall, and will be available with 4-core, 6-core, 8-core, or 12-core Intel Xeon processors running at Turbo Boost speeds of up to 3.9 GHz. This setup will enable users to edit full-resolution 4K video streams with real-time playback support.
The Mac Pro will begin retailing by December in the US. Prices start at $3000. For details, click here.