WWDC 2013: Apple Unveils New Mac Pro Desktop | TechTree.com
WWDC 2013: Apple Unveils New Mac Pro Desktop
The new Desktop comes in a cylinder-like design, and is expected to consume comparatively lesser desk space.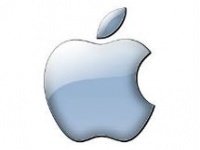 At the ongoing WWDC, Apple launched a completely revamped Mac Pro desktop. With a cylinder-like shape, the new Mac Pro will also come with the dual-GPU standard that is said to allow video editing in the 4K resolution. The new Mac Pro also allows for connecting of up to three displays with 4K resolution, and occupies lesser area as compared to current-gen Mac Pros.
The design of the new Mac Pro is innovative as it eliminates the tower-like, or box-shaped CPUs that often take up too much of desk space. Although complete tech-specs of Apple's new creation isn't out yet, the latest Mac Pro will be driven by the latest Intel Xeon processor (supports up to 12 core processing power), which Apple claims will give it twice the computing power as that of the current generation Mac Pros.
With the new Mac Pro slated to come out sometime this year, Apple will belt another first, with dual-GPUs for better graphics performance. No details about the pricing is available at this point in time, but we don't expect the device to cost less than Rs 3 lakh in India.