Angry Birds Go! Racing Game Coming By Year End
Rovio also has plans to make nest in India soon.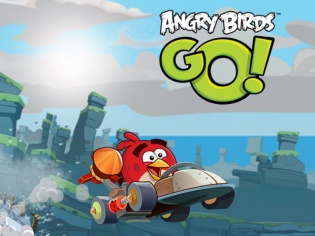 After Bird slinging and flying pigs, Rovio is all set to bring out a new spin off on its most popular gaming franchise. Dubbed as Angry Birds Go!, this is a "downhill racing game set on a 3D Piggy Island" from the company, which is due to hit app repositories by 11th December. The gameplay trailer is now live, and it looks quite impressive. With this game, Rovio will also take ahead the specially crafted telepod merchandise toys, which made its debut with Angry Birds Star Wars 2. Check out details here. Meanwhile, you can enjoy the gameplay trailer below:
In related news, apart from a movie release in 2016, Rovio seems to be planning to nest in India. If reports are to be believed, there may not be a full-fledged theme park in the works, but it does want a foot print in this part of the world. Rovio has tied up with Bata for Angry Birds branded footwear for kids, Hungama for digital content, and Hasbro for Telepods.
Antti Ohrling, Rovio's country director in India adds: "One thing I have learnt is you need to target the 'B and C' of India to be successful – Bollywood and cricket". So maybe you will soon see the birds pad up and take the crease. Or make birds dance and pigs sing (oink) around trees with screeching background violins. After all the Finns did make special Angry Bird spin-offs for almost everything.
TAGS: Gaming, Apps, Angry Birds